Cranberry Coffeehouse: Peggy Lynn and Dan Duggan
February 16, 2019 @ 8:00 am

-

7:30 pm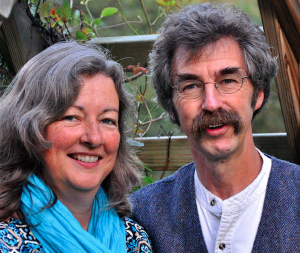 The Cranberry Coffeehouse, on Saturday, February 16, presents singer/songwriter Peggy Lynn and instrumentalist Dan Duggan.
The show starts at 7:30 p.m. at the Unitarian-Universalist Congregation of Binghamton, 183 Riverside Dr., Binghamton. Admission is a suggested $10 donation, collected at the door.
Peggy Lynn, better known as "The First Lady of Adirondack Music," is recognized nationwide for her soulful songwriting and extraordinary vocal versatility. Her work has been featured at the famous Bluebird Café in Nashville, and in 1996 Peggy was selected "Adirondack Woman Of The Year."
Dan Duggan is known nationally for his wizardry on Hammered Dulcimer and Flat Picking Guitar, and is the recipient of the National Hammered Dulcimer Championship. Dan's recently released CD, "The Pieces of Our Life," original songs written with children, received a 1998 Parents Choice Approval Award. Dan's dulcimer work also can be heard on Paul Simon's CD "Your The One" released in October of 2000.
Peggy and Dan Duggan also have a newly released CD "A Stitch in Time," songs celebrating the art and heritage of quilting.
Their favorite genres include distinctive original songs, acoustic jazz standards, and instrumentals, both poignant and driving.
All musicians, vocalists, storytellers and dancers are encouraged to share their talent in the middle set, with performances limited to 5 minutes.
Handicapped parking is available in front of the church. Goodies will be available for purchase from the Cranberry Coffeehouse kitchen. For more details, visit: www.cranberrycoffeehouse.org.