"Women of Notes"
October 27, 2019 @ 3:00 pm

-

5:00 pm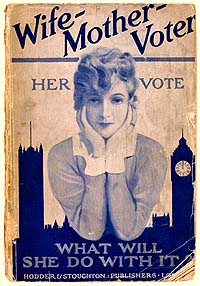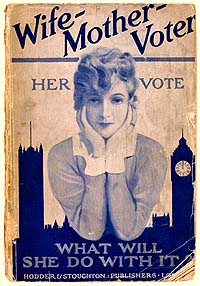 Women composers — can you name one? Probably not, because throughout history, they've worn a cloak of invisibility. The Madrigal Choir of Binghamton aims to change all that.
The ensemble will celebrate the 100th anniversary of Congressional passage of the Nineteenth Amendment — giving women the right to vote — in "Women of Notes" the opening concert of the 2019-2020 season.
At 3 pm on Sunday, October 27, 2019, the choir joins forces with the Binghamton High School Concert Choir and Davidge Choir, directed by Jennifer Easley, in the Helen Foley Theater, Binghamton High School, 31 Main Street, to sing selections by female composers and arrangers from the 12th century to modern times.
The ensemble, under the direction of Bruce Borton, opens with a chant song by 12th century German Benedictine abbess Hildegard of Bingen, one of the earliest known female composers in Western culture. She founded monasteries, but today, is best known for her hauntingly beautiful a cappella chant songs.
Next is a motet and a madrigal by the 16th century Italian Aleotti sisters, Vittoria and Raphaella, followed by two German part songs by Felix Mendelssohn's talented older sister, Fanny. BHS Choirs will offer songs by contemporary composers Mary Lynn Lightfoot, Lucy Simon and Alice Parker.
Also on the program are songs that spurred the spirited battle for women's right to vote, against a backdrop — a Suffragette Photo Montage by filmmaker Joanne Fish. Suffragette songs by the women of the combined choirs are offset by speeches of Susan B. Anthony in Jake Runestad's "Rise Up." Christine Capani is featured pianist.
At the other end of the scale is music by Moira Smiley, 21st century singer-composer and leader of her powerhouse vocal-band, Moira Smiley & VOCO. Her songwriting pairs playful percussive movement with hair-raising harmony.Special guest performers include violinist and violist, Douglas and Mary Diegert, in "The Humble Heart," a Shaker arrangement by Madrigal Choir member Theresa Lee Whiting. Madrigal Choir soloists include Dylan Sebring, Isaac Garrigues-Cortelyou and Drew Deskur.
Join the Madrigal Choir of Binghamton and the Binghamton High School Concert Choir and Davidge Choir to celebrate "Women of Notes!" Purchase tickets online at womenofnotes.brownpapertickets.com or at the door for $15 for adults and $5 for students with ID. Additional information is available on our website, http://madrigalchoir.com.