The Cooperative Gallery & Two Rivers Photography Club  Present 11th Bob Johnston Photography Show  and Competition 2023  January 6- 28th, 2023.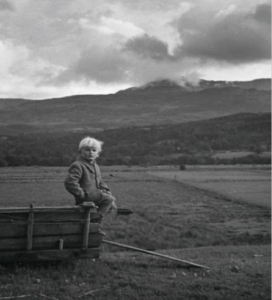 The show is named for Bob Johnston a local photographer who specialized in landscapes and nature photography. He was a founding member of the Cooperative Gallery and died in 2010.
This long running popular show returns in January at the Cooperative Gallery 213 State St. and brings together some of the best photographers in the region. There are cash prizes in 5 categories, Best of Show, two Judge's Choice in Color and Black and White. There will also be a People's Choice Award presented at the end of the show. Opening Reception is on First Friday Jan. 6th 5-9 pm  Awards Announced at 6:30 pm. Judges for this year's competition are Kirk and Leslie VanZandbergen of VZphotos. The gallery is open to visitors Fridays 5-8 pm and Saturdays from 11- 3 pm and by appointment.
Join the area's best photographers and enter now! 
Anyone may enter the show with up to three images with an entry fee of $10 each. Details and Deadlines below:
Photos may be offered for sale with a 20% commission paid to the gallery, or labeled "NFS" (Not For Sale).  
Submissions may be dropped off at the Cooperative Gallery 213 State St Binghamton NY on: Thursday, December 29th 4-6 pm or Friday, December 30th from 2-4 pm.
P ick-up dates after show ending: Saturday, January 28th 3-5 pm and Sunday, January 29th 11 am- 2 pm.  
Photos may also be sold on our online Square Store during the month of January. Send jpegs with the photographer's name and email address plus artwork dimensions, price, and "Square Store" in the email subject line to bfaby50@icloud.com by December 29, 2022. (Gallery pick up is available during show; delivery or mailing of sold goods is the responsibility of the artist.)
The People's Choice Award will be chosen by visitors throughout the show using paper ballots, one per person. A prize of $50 will be awarded at the show's end January 28th at 2:30 pm.  
All photos to be hanged MUST be framed 8" x 10" or larger, ready to hang with wire, NO SAW TOOTH HANGERS (unless photographs are printed on metal with unique hangers). Two non-adhesive labels MUST accompany each entry with Title, Medium, Price or NFS and Name of the photographer. Preferably use Arial 14pt type on labels NO LARGER than 2"x 3." Place labels in envelopes and attach to each photograph's hanging wire. In addition, photographer's name and complete contact information must be affixed to the back of each photo.