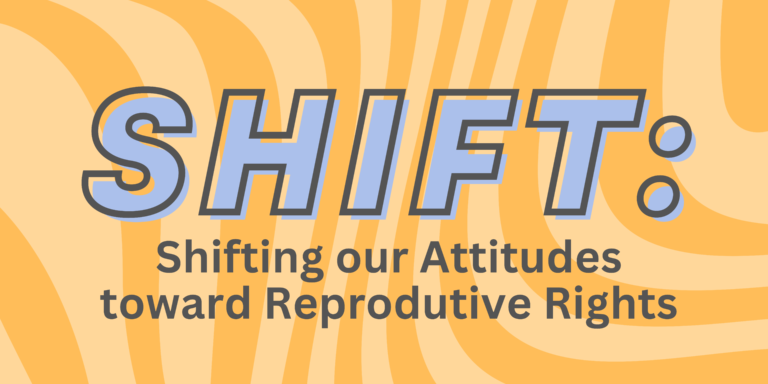 In the rapidly changing landscape of reproductive rights we find that we have to shift attitudes, strategies, and how we express our commitment to bodily autonomy for all.
SHIFT our Conversations about abortion, birth control, sexuality, race and gender.
SHIFT our willingness and ability to talk about controversial topics.
SHIFT the stigma around people's life choices.
SHIFT the culture in our area by educating ourselves, becoming aware of threats –and –opportunities to SHIFT people's attitudes and prejudices.
SHIFT is a new initiative from the Center for Gender, Art, and Culture and will offer cultural opportunities such as a virtual book club, movie screenings and discussion, art projects, and factual workshops such as "How to Talk About Abortion."
Join us by filling out this Google form to receive news and information about SHIFT. Open to anyone in the South Central NY region (Broome, Tioga, Chenango, Otsego and Delaware. or near Binghamton) Virtual events where possible. This initiative is funded in part by the Community Foundation of South Central New York.
Link to interest form is here: https://forms.gle/Br4tFhq5Z4ewEgek9
Our goal is to encourage conversation about abortion and other difficult topics in reproductive healthcare.
Some suggested reading/resources:
https://www.abortionconversationprojects.org/conversations–several how to guides and thoughts bout having productive conversations that will SHIFT attitudes.
Neville's Guide to Tough Conversations– Neville Longbottom is one of the heroes in the popular Harry Potter books and movies. His character is a spokesperson for social justice in the Harry Potter Alliance (now Fandom Forward) and this guide has an excellent analysis on how social change happens and helpful advice about having challenging conversations.
Download Neville Challenging Conversations
Calling Out/ Calling In Ted Talk by Loretta Ross–Loretta Ross is one of the architects of the reproductive justice movement using a human rights framework. A good 13 minutes worth of your time.
Shift Stigma This is the non profit cultural organization associated with the Whole Woman's Health clinics and a pioneer in anti-stigma activism. See clinic tour.