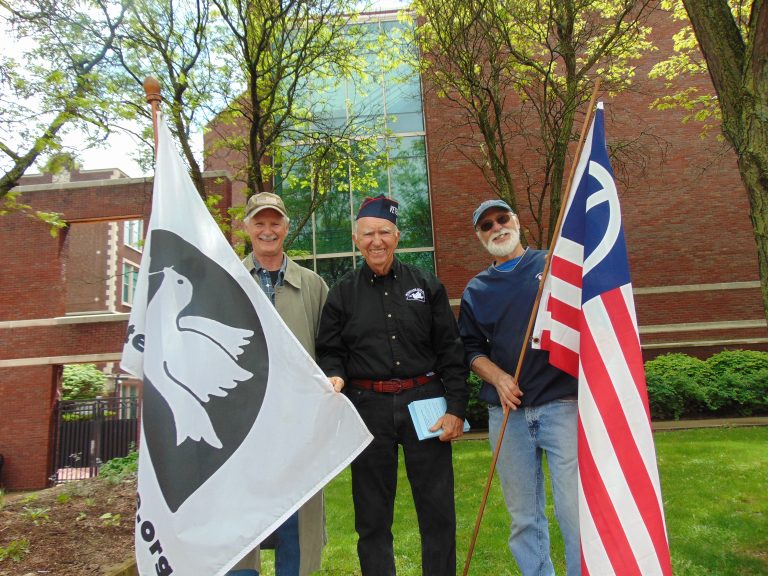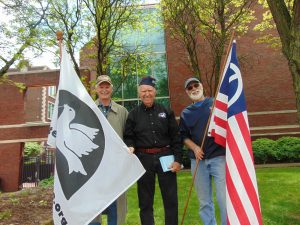 Veterans for Peace of Broome County will celebrate the hope of peace on this 100th anniversary of the end of World War 1 by reclaiming Armistice Day. In 1954, Veterans Day replaced Armistice Day. Veterans for Peace of Broome invites community members to gather at First Congregational Church corner of Front & Main Sts. Binghamton, NY at 11 AM on November 11th to recapture the spirit of Armistice Day–a day to celebrate not the warriors but the end of wars carnage. The large ground bell will be rung eleven times to raise the hope and work of peace. Some songs in opposition to war will be sung. Comments are welcome from anyone attending.
Editor's Note: Armistice Day/Veteran's Day marks the end of WWI at 11 am on the eleventh day of the eleventh month and has been celebrated on Nov 11th since. The observed holiday this year is Nov. 12th.
Veterans for Peace is also asking area churches with bells to ring them eleven times at 11 AM to encourage the cry for peace.
At 1 PM, Veterans for Peace will display a war victim cemetery on the Main St side of First Congregational Church. Symbolic tombstones will reflect the ratio of killed Vietnamese, Iraq's, Afghans versus US troops. An open microphone will be available for anyone to speak with a three-minute limit.
At the Veterans Day Parade, Veterans for Peace will distribute VFP poppies to all participants.