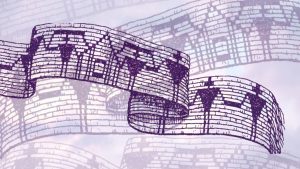 Binghamton, NY – After a year off due to public health concerns, Binghamton Porchfest organizers and the City of Binghamton are proud to announce that the popular collaborative neighborhood celebration will return to the West Side for a sixth year on Sunday, August 29, 2021.
The free, family-friendly event is hosted annually by inhabitants of the Abel Bennett Historic Tract, the tree-lined neighborhood surrounding Recreation Park where Twilight Zone creator Rod Serling spent his youth. Residents turn their porches, yards, and driveways into impromptu stages, hosting upwards of 150 live performances in an afternoon by local and regional musicians. Since its inception in 2015, Binghamton Porchfest has grown into one of the city's most anticipated cultural events, with attendance numbering in the thousands. Like the many other independently operating events across North America, the celebration is modeled after a DIY festival founded in Ithaca, NY in 2007.
"The return of Porchfest is great news for Binghamton and the many community members who look forward to it every year," said Mayor David. "Since its start in 2015, Porchfest has grown into one of the hallmark events of our area, showcasing the City's thriving arts and culture scene and one of the vibrant neighborhoods that make Binghamton a great place to live. My thanks to festival director Chris Bodnarczuk and all the volunteers who work hand-in-hand with the City of Binghamton to make Porchfest possible."
Music will run from noon to 7 p.m., with performances taking place on dozens of neighborhood porches. In addition to popup lemonade stands hosted by enterprising local children, food vending will be scattered throughout the neighborhood. Free shuttle service will be available again in 2021, and organizers also plan to introduce new interactive components to the festival, including neighborhood decorating efforts and kids' activities. A schedule and map will be released in early August.
Binghamton Porchfest's success is reliant on the goodwill efforts of hundreds of residents, musicians, and volunteers. Those interested in participating can sign up at binghamtonporchfest.com through August 1.
Sponsors include the City of Binghamton, Scott Freeman & Associates, Davidson Fox & Company, and the Bundy Museum of History and Art.
Binghamton Porchfest 2021 is made possible with public funds from the Decentralization Program, a regrant program of the New York State Council on the Arts with the support of Governor Andrew M. Cuomo and the New York State Legislature, and administered by The Earlville Opera House. Additional support for the Broome DEC Program graciously provided by the Stewart W. and Wilma C. Hoyt Foundation, Inc.
Please forward all media inquiries to festival director Chris Bodnarczuk, binghamtonporchfest@gmail.com, (845) 649-2912.