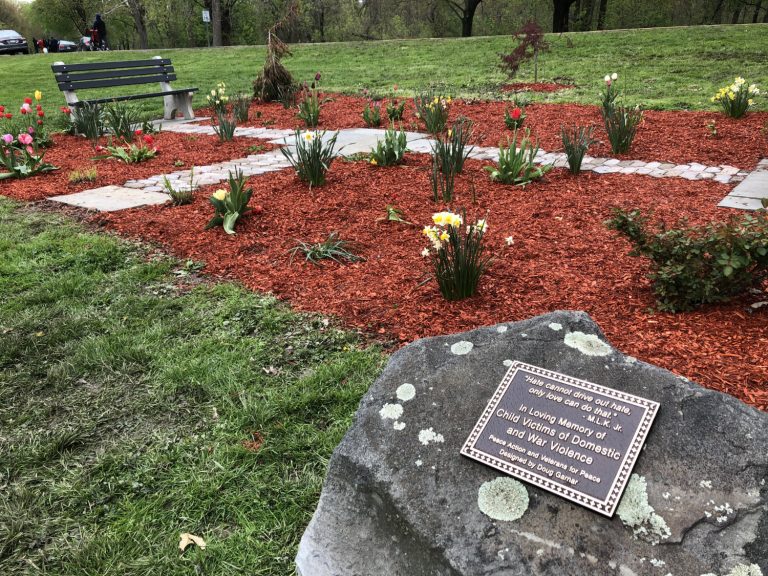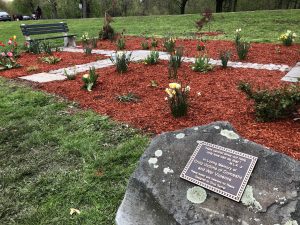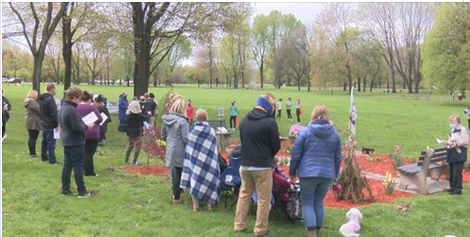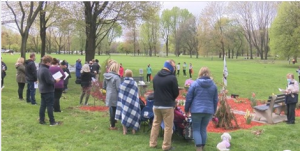 The BC Peace Action group and Veterans for Peace dedicated a Children's Peace Garden at Otsiningo Park recently in their effort to promote peace and find alternatives to war and violence. The Plaque features a quote from Martin Luther King Jr., "Hate cannot drive out hate. Only love can do that."  On Saturday May 8th, the day before Mother's Day, a group of peacemakers, performers and families gathered at the newly created Children's Peace Park within Otsiningo Park. For more photos and information see the Broome County Peace Action website (link to https://bcpeaceaction.org/childrens-peace-park-dedication/ )
Video here:
Broome County Peace Action and Broome County Veterans for Peace hold combined meetings starting at 10:30 AM on the second Saturday of each month. During the pandemic, meetings are held via Zoom. Contact us if you would like to join the meetings. For more info click here.
The Weekly Peace Vigil is held on the sidewalk in front of the Federal Building on Henry Street each Monday. It has been held continuously since April of 1999. The vigil runs from 4:00 to 5:00 PM during Eastern  Standard time (changes to 4:30 to 5:30 PM during Daylight Saving Time). We hold signs pertaining to issues of peace and justice ranging from local to global topics, speaking peace in our community, country, and the world.