Cranberry Coffeehouse presents Kinobe
March 21, 2020 @ 7:30 pm

-

9:30 pm

Suggested donation $10-$15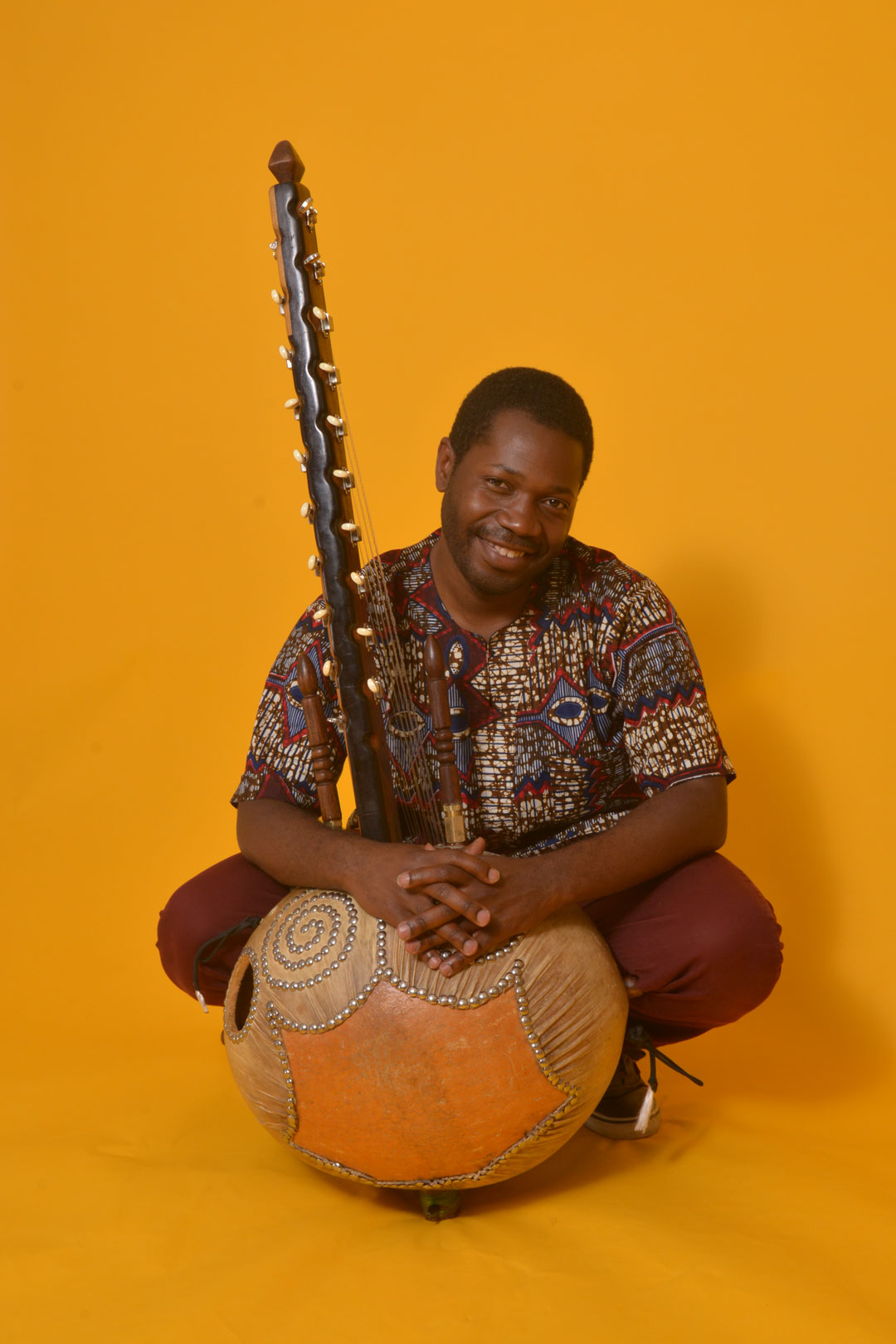 KINOBE (pronounced chi-no-bay) is a Ugandan singer/songwriter and multi-instrumentalist whose work has been described as "some of the most exquisite music coming out of Africa today." For more than 15 years, he has captivated audiences with his soothing African rhythms, understated vocals and powerful world-roots-dance melodies that emanate from the diversity of the many traditional instruments he customised to develop his unique sound. — www.kinobemusic.com
Kinobe has often shared the stage with other celebrated artists, including Baaba Maal, Angelique Kidjo, Salif Keita, Youssou N'Dour, Oliver Mtukudzi and Hugh Masekela—and he has released 10 albums. His latest, The Voice Within, is quite different from all the others. Rather than offering a mix of traditional songs with intimate rhythms, all of the tracks on The Voice Within are original, and tackle social and global issues dear to his heart–love, diversity, economic development and war—"but in a beautiful way," he promises.
The release of the CD coincided with Kinobe's long-awaited 2018 North American tour in which he performed solo, as well as in an electrifying stage production alongside his Dance of Hope ensemble. The young troupe is made up of children he mentored in Ugandan orphanages and refugee camps.
As a creative arts producer, speaker and facilitator, Kinobe has given talks and workshops all over the world and worked extensively with schools and colleges conducting residences and outreach exchange programs, which in most cases lead to commemorative concerts with local students.
Through his Dance of Hope Foundation (www.danceofhope.com), Kinobe has dedicated his life to using his music and voice to bring love and joy to people, and help build a healthier, more peaceful world for children and families everywhere.
The Cranberry Coffeehouse encourages musicians, vocalists, story-tellers, and dancers of all ages and skill levels to share their talents during the Middle Set. Middle set performances are each limited to five minutes. Sign up at the door on the night of the show. Doors open at 7:00 PM. Coffee, tea, and snacks will be available. For priority seating, make your reservations in advance at http://kinobe200321.brownpapertickets.com.