Roots of Activism: Elisabeth Freeman Zoom Presentation
May 19, 2021 @ 7:00 pm

-

8:00 pm

Free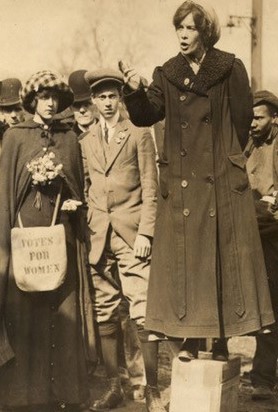 Roots of Activism: Elisabeth Freeman, Suffragette, Civil Rights Worker, Militant Pacifist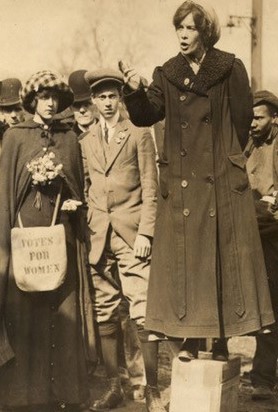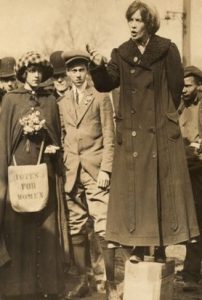 A Zoom Presentation by Peg Johnston with guest Marguerite Culp-Kearns; Wednesday, May 19, 2021, at 7 pm for approximately one hour.
During the early 20th century, Freeman was a fiery advocate for the women's trade union movement. She spoke out against the lynching of blacks in the South on behalf of the NAACP. A militant pacifist, after the U.S. entered World War I, Freeman worked to ensure civil liberties at home.
Peg Johnston, of Binghamton, NY, created An Interactive Scrapbook of Elisabeth Freeman: Suffragette, Civil Rights Worker, and Militant Pacifist on the website www.elisabethfreeman.org drawing on source material from the family archives. She created an interactive exhibit that has been shown at the Cooperative Gallery and the Phelps Museum in Binghamton. She is the author with Thomas Dublin, PhD of the articles "How did Elisabeth Freeman's Publicity Skills Promote Woman Suffrage, Anti-Lynching, and the Peace Movement." and curates historically themed installations.
Humanities New York with assistance from the National Endowment for the Humanities and the Historical Society of Woodstock, presents the latest event in the ongoing series, Standing on Their Shoulders;100 Years of Voting and Still Marching for Women's Rights, a celebration of the 19th Amendment to the US Constitution recognizing women's right to vote.The project conceived by the Historical Society of Woodstock connects the local community to the history of the women's rights movement. The views expressed in this presentation do not necessarily reflect the opinions or policies of Humanities New York, the National Endowment for the Humanities, or HSW.
Marguerite Culp-Kearns, former editor of Woodstock Times newspaper during the 1970s and 1980s, collaborated with Jane Van De Bogart to create an exhibit in 1986 about Freeman and Culp-Kearns' grandmother, the suffragist Edna Kearns. Freeman and Kearns knew each other and both operated horse-drawn votes-for-women campaign wagons during the early 1900s. Culp-Kearns is the author of An Unfinished Revolution: Edna Buckman Kearns and the Struggle for Women's Rights, published by SUNY Press, to be released June 1, 2021.
At the Zoom presentation, Johnston will narrate photographs of Freeman's advocacy work. Time will be reserved at the end for Q and A.
To register, email historicalsocietyofwoodstockny@gmail.com; please write "Elisabeth" in the subject line. You will receive a Zoom link prior to the event via email.
For more information about Elisabeth Freeman, see www.ElisabethFreeman.org.