"Women as Voices for Change" at Cooperative Gallery
November 9, 2018 @ 3:00 pm

-

6:00 pm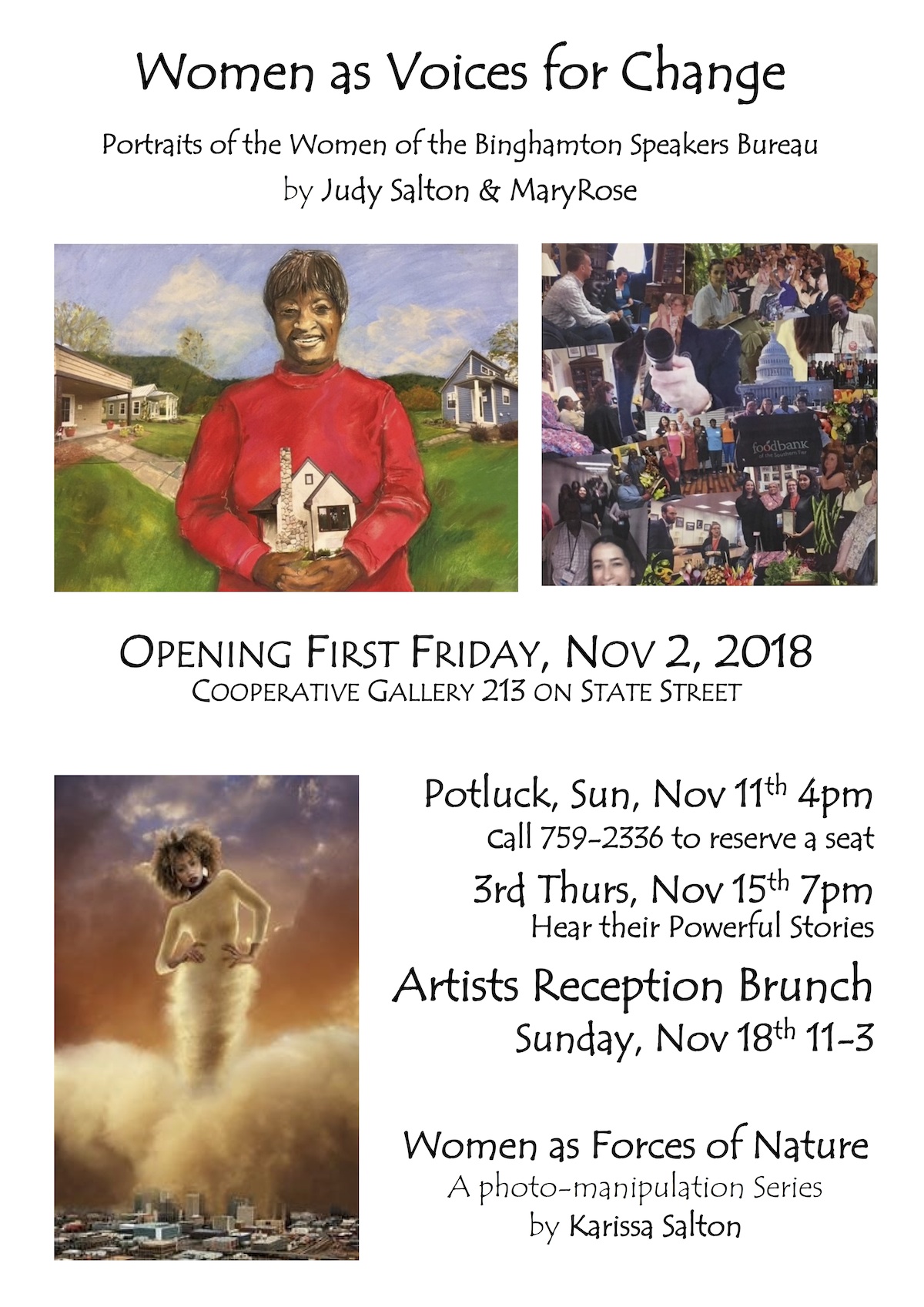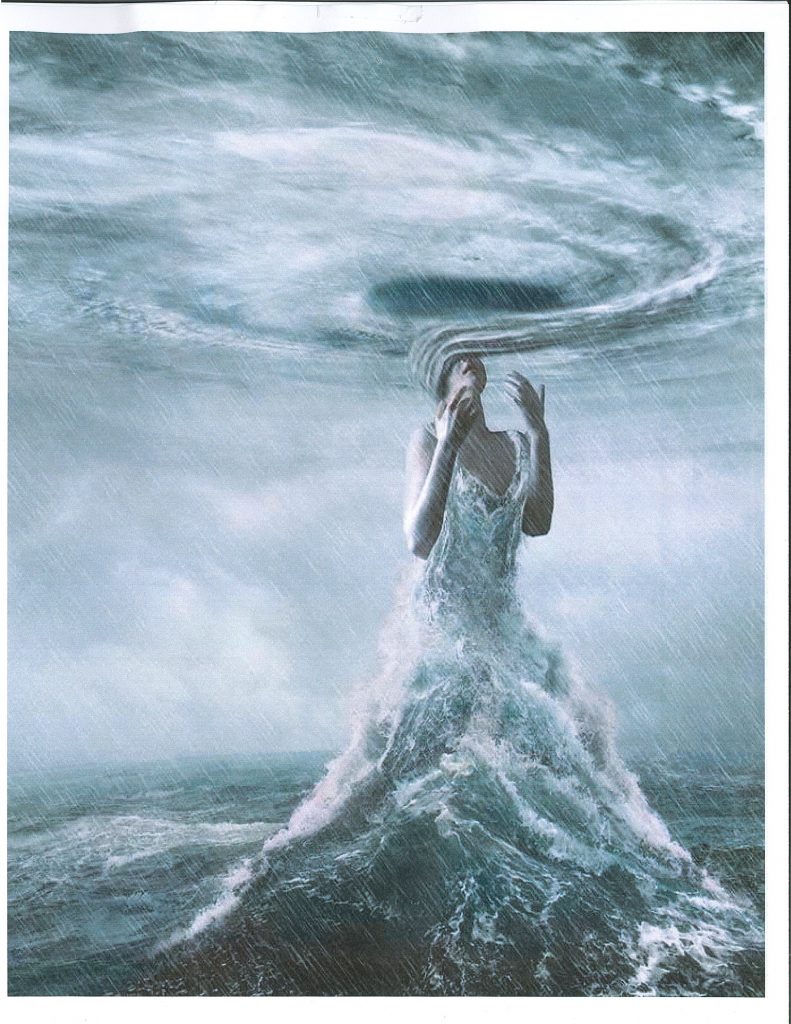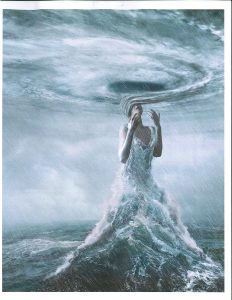 A unique exhibit launches on First Friday in November at the Cooperative Gallery in Binghamton. Artists Judy Salton, MaryRose present "Women as Voices for Change" which will run through Nov. 24th, 2018. Karissa Salton, their granddaughter, will be exhibiting her photo collages "Women as Forces of Nature." The gallery is open First Friday 3-9 pm and on Saturday, Nov. 3 from 12- 4 pm and by appointment.
Judy and MaryRose are producing portraits of the women of the Binghamton Speakers Bureau, part of the Food Bank of the Southern Tier. "We were introduced to these amazing women through Toastmasters and worked with them through the 2nd Speakers Bureau class in Binghamton," explained Salton who, with MaryRose, is active in Toastmasters, a public speaking club. The Third Thursday Discussion will feature the speakers depicted in the portraits; all are welcome at the 7 pm events. There will also be a closing brunch Sunday Nov. 18th 11-3 pm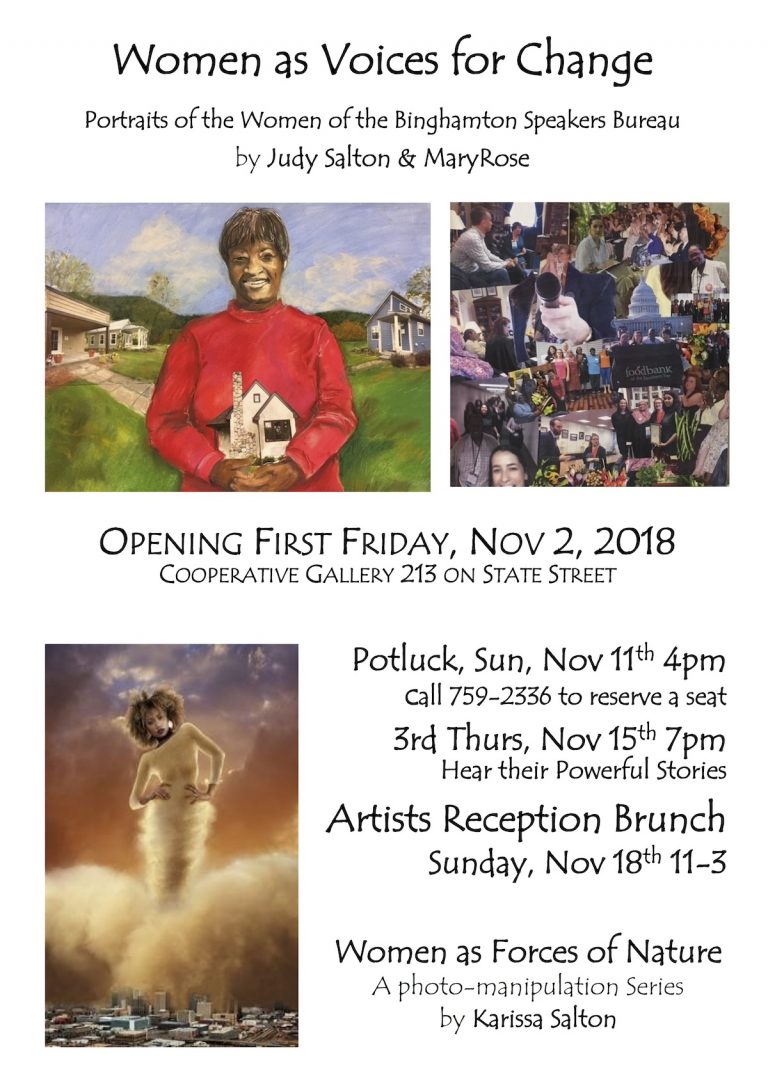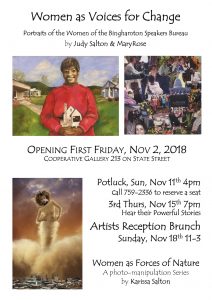 The women honed their speaking skills to use their voices to "to educate… on the root causes of hunger and shine a light on the often hidden crisis of hunger." The Food Bank of the Southern Tier's Speakers Bureau builds leadership and public speaking skills of people living in poverty and believe "people with lived experience must be part of the discussions to build and sustain hunger-free communities" according to their website.
Karissa Salton explains her photo manipulation series of women as forces of nature: "The concept of this series began as portraying the complex and often chaotic emotions a woman can experience, and it evolved into something much greater. This series became a work of empowerment and ferocity along with beauty and elegance. It is a reminder to myself and perhaps other women that no matter what tries to break us down, we are unyielding."
Karissa Salton has a BA in Art and Design from Binghamton University, and uses computer generated images to great effect. Judy Salton has a MA Printmaking and an MFA in Painting and Art History from the University at Albany and has also painted murals with the Dept. of Public Art. MaryRose has a BFA in Painting from Binghamton University. Both were among the founding members of the Cooperative Gallery in 2000.
The Cooperative Gallery, a popular stop on the First Friday Art Walk, located at Artists Row –State of the Art, at 213 State Street in Binghamton, is open on First Friday 3- 9 pm and regularly Fridays from 3-6 and Saturdays from 12- 4 pm. A free weekly e-newsletter is available by signing up at  www.cooperativegallery.com or on Facebook at Cooperative Gallery 213.