By Robert Ruane Jr.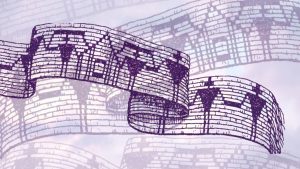 As the decade of the 2010s ended, there was a lot of enjoyable new music to be found, and I wanted to share some of my favorites—mostly under the Americana umbrella. There is a site called New Releases Now.com, focusing on a variety of genres. Songs I enjoy include Steel Pulse's socially-conscious reggae song "Cry Cry Blood" and Mavis Staples' rock-and-gospel-oriented "Change," which also has a strong hook. Gloria Gaynor, of 1970s disco fame, turns in an excellent performance with her gospel song "He Won't Let Go." India.Arie released two excellent songs on her album Worthy, the retro-soul sound of "That Magic" and the socially conscious "What If," about the struggles for black equality. Along the same lines, 1970s soul singer Candi Staton released an excellent song called "Revolution of Change," a melodic number with an early-1970s vibe but with lyrics more timely than ever. Musically, it reminds me of winter morphing into spring. Dionne Warwick is in a rather contemporary R&B milieu in her collaboration with Raphael Saddiq, "Am I Dreaming."
Two of my favorite instrumentals of 2019 were been Rodrigo Y Gabriela's upbeat "Mettavolution" and George Winston's adrenaline rush "Autumn Wind," which effectively captures the adrenaline and flux of the fall season. You can almost see he leaves fall from the trees and the acorns plop down.
In the realm of traditional country, Reba McEntire sounds as good as ever in her new song "Tammy Wynette Kind of Pain," which would have been a big hit in the mainstream country format back in the 1990s. The same goes for George Strait, who sounds like vintage 1995 in "Every Little Honky Tonk Bar." "Every Girl in This Town," a reflective number, marks Trisha Yearwood's return to recording. "Where the Bluegrass Grows" sees contemporary Christian artist Steven Curtis Chapman trying his hand at bluegrass.
In the realm of alternative country, Tanya Tucker sings "The Wheels of Laredo," a reflective piano and acoustic guitar number. It sounds like late autumn/early winter. Jason Hawk Harris performs "Cussing at the Light," about drinking. He sounds lonely in the song because his woman had left him. Rosanne Cash sings the well-written song "The Undiscovered Country," which sounds genuine and emotive. Bruce Springsteen gave us a country-tinged song called "Hello Sunshine," which went well with summer.
Stellar songs in the classic-rock vein include Black Keys' "Lo/Hi," which has that mid-1970s grooving, drop-the-car-down sound. In the same vein is Don Felder's "American Rock 'n' Roll," which includes shout-outs to many of the top U.S. album rock acts from the 1960s-1980s. A few months before he died, Eddie Money released a life-affirming single called "Brand New Day," which has a strong hook and a good rhythm. Jesse Dayton sings "Bankrobber," a tune with an early-rock sound. The tune has a fun rockabilly sound and is a cover of a 1980 song by The Clash. "Faded by Design," by Melissa Etheridge is a reflection on middle age that I can understand because I am her age. Gov't Mule's live recording "Traveling Tune" (Alternate Version) exhibits stellar musicianship in the 1970s jam-band mold.
In the blues/R&B arena, Keb` Mo` has "I Remember You," with a retro blues-rock sound. Eli "Paperboy" Reed has a 1967 soul sound during the singing part, but the gratuitous rap sounded as though it was from the 1990s and was incongruous—as if the producers were trying to appeal to pop radio programmers. "If I Hock My Guitar," by Delbert McClinton. and his band is definitely a blues song with a tasty New Orleans vibe. The same goes for George Benson's cover of "Nadine (Is It You)", which inspired me to leave a note on Facebook for a Nadine I used to know. Folk-tinged rocker Savannah King does a great job on her song "Confetti," which mixes modern rock and folk. She was the last singer I ever saw at the now-defunct Cybercafe West, on June 26, 2019.
As far as general Americana goes, Jamestown Revival has a well-written song called "Crazy World (Judgment Day)," which is a stellar observation of our current uncertain times. In arly 2019, I became familiar with Donna the Buffalo's "Holding On to Nothing," which effectively captures the forlorn vibe of the colder season. In August 2019, my sister introduced me to a song called "Highstepping," by the Avett Brothers, one with a socially-conscious message, especially during the spoken-word interlude. "Do It Alone," by Greensky Bluegrass, also captures the wintry sound well. The eclectic Shovels and Rope have given us the folk-tinged "C'Mom Utah!" and the more rock-oriented song "The Wire." They had recorded one of my favorites of 2016, "Missionary Ridge." Billy Strings has an infectious tune called "Taking Water," with lyrics expressing concern about America's political climate. Drew Holcomb and the Neighbors have an upbeat, modern-sounding song called "Family," an insightful number about relations between blood relatives. This did well on the roots music charts in 2020.
In the realm of guitar-based folk, Jeremy Ivey has a melodic autumnal song called "Diamonds into Coal"; this song sounds very good. It has socially conscious lyrics about stealing land from natives. This song has incisive lyrics but also a refreshing sound. "Shaking" is a song by the Hawt Thorns; it has a catchy fall sound. They are reflecting on a romance gone wrong. It is vocally a strong, West Coast-styled record in the vein of the early Eagles. Gerry Beckley's song "Life Lessons" has a good rhythm; he was a member of the 1970s band America. Surprisingly, the song has a power-pop sound and an early-1990s alternarock vibe. Bruce Cockburn recorded the instrumental "Blind Willie." This one has a similar jazzy vibe to his 2017 song "States I'm In." It is the musical equivalent of bicycling on a mild, sunny fall or spring day; it is a chipper number with expertly nimble guitar playing. Patty Griffin gave us the reflective strummer "Where I Come From," as well as "River," both from her eponymous album released two years ago. Rising Appalachia has the melodic "Cuckoo," a multifaceted record. Carrie Newcomer's "The Point of Arrival" is an autumnal-sounding folk song with her trademark sincere vocal delivery.
In the dance field, Pet Shop Boys released "On Social Media" in February 2019. The track has a killer hook and is an excellent satire of people who are addicted to getting approval from social media contacts.
There is a wealth of excellent non-commercial music under the Americana umbrella. This—and other genres—are well represented on the website "New Releases Now. Check it out, and you might find a favorite new song—or two. It surely beats the endless onslaught of mindless, heartless music force-fed to us by corporate radio.
https://www.newreleasesnow.com/new-americana-songs
Next: Songs from 2020