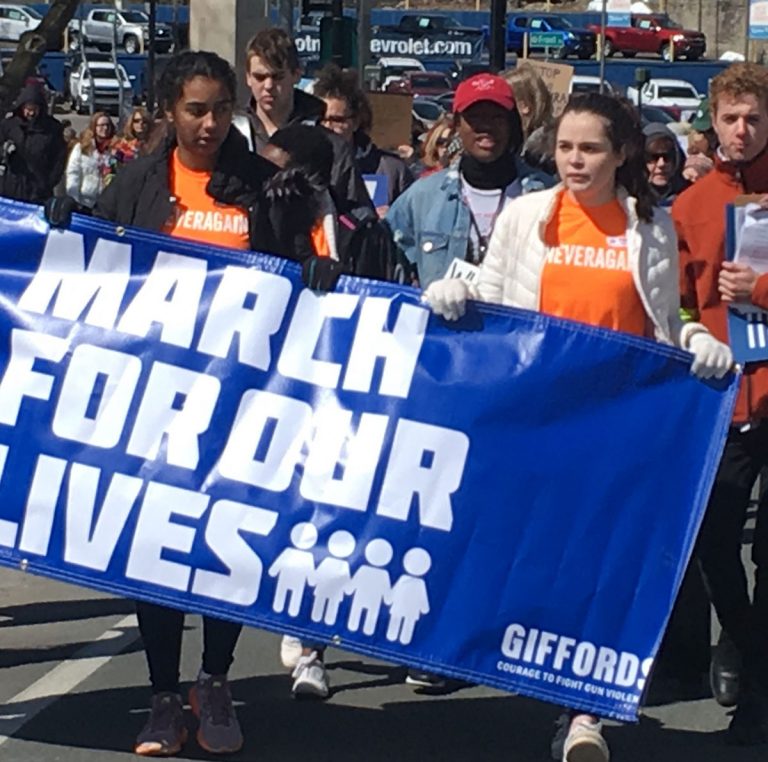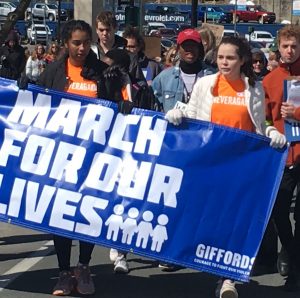 DENVER, Colo. – Last night, progressives made significant gains in state houses across the nation, creating new opportunities to advance progressive policies and taking a critical next step in strengthening progressive power in the states. Candidates that ran on a progressive platform will now be focused on passing policies including expanding Medicaid, protecting pre-existing conditions, protecting abortion rights, increasing public education funding, protecting the rights of workers to join together in union, raising wages and increasing access to overtime pay, civil and voting rights protections, and protecting LGBTQ+ rights. Not only does the new map bode well for progressive legislation in 2019, but for a more fair and bipartisan process to redraw Congressional and legislative maps following the 2020 census.
"Progressive candidates and issues made gains in every state in the nation and those victories will create real impacts for all of us—black, white, and brown alike—who are concerned about everyday issues like health care, education, salary and wages, and transportation," said Jessie Ulibarri, State Innovation Exchange (SiX) Executive Director. "So many victories from last night—such as dramatically increasing the representation of people of color and women in office, eradicating ultraconservative supermajorities, restoring the voting rights for 1.4 million Floridians, and the change of numerous state chambers to more progressive control—help to lay the foundation for growing progressive power."
Below is an overview of changes in state landscapes and progress on the main issue in last night's elections: health care. SiX Executive Director Jessie Ulibarri is also available for comment and analysis.
Overview of shifts in state landscapes:
· More than 360 state legislatives seats have flipped from red to blue since Trump's election
· Democrats gained majorities in seven chambers:
o New York Senate, New Hampshire Senate and House, Colorado Senate, Minnesota House, Maine Senate, and Connecticut Senate
· Seven gubernatorial seats flipped from red to blue:
o Nevada, New Mexico, Kansas, Wisconsin, Illinois, Michigan, and Maine
· Democrats gained six new trifectas:
o Maine, Colorado, New York, New Mexico, Illinois, and Nevada
· Democrats broke conservative supermajorities in four chambers:
o North Carolina House and Senate, Michigan Senate, and the Pennsylvania Senate
· At least four Republican trifectas were broken:
o Michigan with the victory of Governor-elect Gretchen Whitmer
o Kansas with the victory Governor-elect Laura Kelly
o Wisconsin with the victory of Governor-elect Tony Evers
o New Hampshire with the Democratic flips of the House and Senate
· Dems gained or held 15 supermajorities in state chambers
· Historic gains also mean a record number of women will be in power. Notable examples at the state level include:
o Nevada's Assembly became the first majority-female chamber in the nation
o Nine women won gubernatorial races
o Michigan elected an all-female slate for statewide office—Gretchen Whitmer as governor, Dana Nessel as attorney general, and Jocelyn Benson as secretary of state
o Women also made huge gains in Pennsylvania, Colorado, Minnesota, North Carolina, and numerous other states
On the Issues: Health Care
Health care was a primary issue in every state—not just in federal races, but in ballot initiatives, governors' races, and state legislative races. With so many progressive gains, there are real opportunities for progressive solutions to affordable health care in states across the nation. Plans in various states include: protecting pre-existing conditions, increasing access to affordable prescription drugs, expanding Medicaid, providing Medicaid buy-in options, increasing resources to combat the opioid epidemic, and expanding access to reproductive health care including abortion care.
Maine Governor-elect Janet Mills has already announced she will fully fund Medicaid expansion, which was approved by Maine voters in 2017 but consistently blocked by the outgoing Gov. LePage. This expansion will provide coverage for 70,000 Mainers.
Medicaid expansion also passed in ballot initiatives in three red states: Utah, Nebraska and Idaho. And Oregon voters rejected an attempt to block Medicaid funding for abortions.
Progressives were also able to connect with voters on issues related to securing basic economic security, abortion access, tax reform, clean water, child care, transportation, civil rights, and more. Democracy reform initiatives and criminal justice reforms also saw huge wins. More updates from SiX on these issues to come.
###
The State Innovation Exchange (SiX) is a national resource and strategy center that supports state legislators who seek to strengthen our democracy, fight for working families, defend civil rights and liberties, and protect the environment.