Southern Tier Abortion-Care Provider Responds to
Supreme Court Draft Opinion Threatening Abortion Care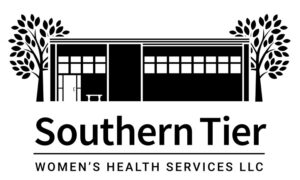 VESTAL, NEW YORK, May 3, 2022 — "We want to stress that safe, compassionate abortion care remains legal and available in New York State and in our Southern Tier community," said Sue Seibold-Simpson, FNP, Executive Director of Southern Tier Women's Health Services, LLC, in Vestal, N.Y.
In the wake of the leaked Supreme Court draft opinion for Dobbs v Jackson Women's Health Organization, what Supreme Court nominees referred to as "settled law" is setting a dangerous precedent beyond the issue of abortion. Twenty six states stand ready to ban or severely restrict access to abortion care should Roe v Wade be over-turned.
"This is not about abortion, it's about human rights and the fight for democracy," said Peg Johnston, founding director of Southern Tier Women's Health Services LLC. "This affects all people, but disproportionally black and brown persons, and families already struggling financially in the wake of the pandemic."
"The majority of Americans support the right for women and families to have access to safe abortion care," Seibold-Simpson said. "This is essential for social, economic and racial equality, reproductive autonomy, and the right to determine our own futures."  "Each of us should be able to live, work, and make decisions about our health and our future with dignity and respect," continued Seibold-Simpson.
New York is a "haven state" with laws protecting safe, accessible and legal abortion care. Southern Tier Women's Health Services, LLC will remain open to provide safe, compassionate abortion care for anyone who needs it, and provides reliable information on the organization's web site or contacting the clinic.