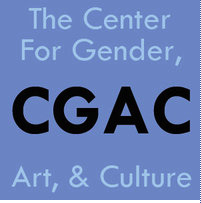 Six years ago this month in 2009, the website binghamtonbridge.org was created by Stephen Schweitzer and Peg Johnston as a news site and calendar for the local progressive community. The newspaper called the bridge had been published for 3 or 4 years prior to that with decreasing frequency. Known for excellent political analysis and local coverage of progressive issues, the bridge finally could not afford the high cost of printing a newspaper.
Both venues were part of the Binghamton Independent Media Center, which is part of a global network of IMC's. In some places, where freedom of speech is limited, the IMC's are the only places where it is possible to speak out and organize.
Articles have been posted continuously on the bridge and a calendar has been sent out every week for all six years of its existence. Sometimes the bridge has been critical in getting the word out: when City Hall installed a digital "Cost of War" clock and critics dominated the mainstream media coverage, progressives were able to read posts from those who opposed the Iraq War. Another example was when Michael Libous, Senator Libous' nephew, wrote an open letter about gay marriage. The Press would not print it, but when posted on the binghamton bridge site it became an issue that was covered by the media.
In the past two months, Peg Johnston and Shawna Stevenson have spearheaded a revitalization of the site. "It is our vision to have a place where progressives can communicate in an in-depth way about their activities and ideas," said Johnston. "Grassroots activists can broaden their reach and deepen people's understanding of their issues." So far, Stevenson has changed the look of the site with a new banner of the many bridges in Binghamton, made the site more user friendly, and sorted out numerous technical issues. She has also streamlined the weekly e-calendar/newsletter to be more readable.
Next, the pair plan to recruit more "community reporters" to keep up the current rate of posts. Posting articles on the site can provide the "back story" for local organizing and provide history, background, national significance, as well as local initiatives. This is useful for folks who are not conversant in an issue, but want to understand it or possibly get involved. Groups can also advertise events and campaigns. Once an article is posted, a link or url is generated that can be shared with contacts via Facebook, Twitter, emails, or other outlets. These articles will last for years and can be found with the new search function on the site. "We want to build community through communication," said Stevenson, "and help local projects increase their exposure."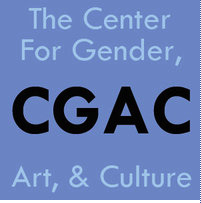 Registration to post on the bridge is simple with a valid email address, and posting articles and events easy to figure out. Click on the newsletter link on the right hand side of the site to sign up for the weekly e-calendar/newsletter. The site is managed by the Center for Gender, Art, and Culture, an umbrella organization for progressive projects. Donations are most welcome!