ARTS COUNCIL  JURIED EXHIBITION | OPEN CALL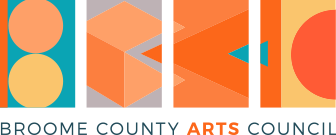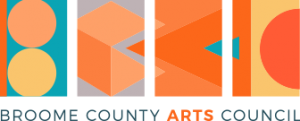 The Broome County Arts Council invites members to participate in its Annual Members' Juried Exhibition this coming July. The juried exhibition will be on view July 5th, 2019 through July 27th, 2019 in B.C.A.C.'s Artisan Gallery located at 95 Court Street in Binghamton. Jurors include Ms. Diane Butler, Director of the Binghamton University Art Museum, and Mr. Hall Groat II, Professor and Chair of SUNY Broome's Department of Art & Design.
B.C.A.C. Members are invited to submit up to 2 artworks in any medium. Artisan Gallery will accept artworks during gallery hours beginning Thursday, June 20th and ending Saturday, June 29th. Artisan Gallery hours are 11AM to 3PM Thursday through Saturday. If you can't make it during gallery hours, please contact us at (607) 723-4620 to drop off by appointment.