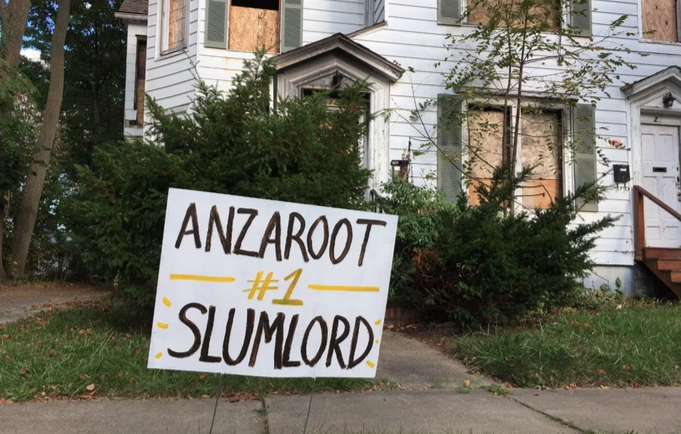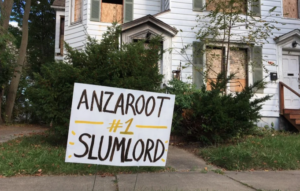 According to Court records, Jacob Anzaroot, who owns dozens of properties in the Triple Cities, received notices of two mortgage foreclosures, one for 5 million and another for 1.5 million. The mortgages cover several properties and are under limited liability companies (LLC's) which make it difficult to determine how many properties are under his control.
In mid July Anzaroot was arrested for dozens of code violations in Binghamton. Anzaroot has been accused of being a slumlord (see bridge article) for his neglect of residential properties and inactivity in developing commercial projects such as the Masonic Temple and the Victory Building in Johnson City.  Mayor Jared Kraham said his office "is serious about holding slumlords, and all those who violate the City's housing codes, accountable." This appears to be a departure from the previous administration under Rich David. (Kraham was David's Deputy Mayor.) Anzaroot paid $500 bail for each of 14 counts.
Anzaroot  has also been ordered to appear in the Village of Johnson City Court on Aug. 17 for code violations for his property at 17 Ackley Ave., which is owned by Urban Properties Upstate LLC.