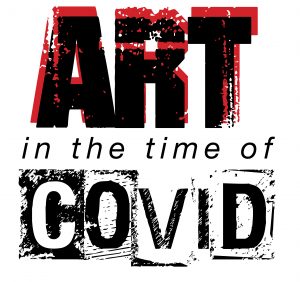 Watch the Video!
The Cooperative Gallery's Exhibiting Artists are mounting a group exhibit chronicling their artistic responses to the pandemic. Some artists addressed the isolation and changes brought about by COVID precautions. Some isolated in homes and studios and continued with their work, and some were unable to work on their art. Their responses are on display through March 27th, every Saturday from 11 am- 3 pm.
There will also be an Artists Talk on third Thursday at 7 pm at the Gallery.
The Cooperative Gallery has been open, with COVID precautions, since August of 2020, and has worked to have a virtual presence during this time, including an online store at https://gallery-213-on-state-st-inc.square.site/s/shop. The gallery is also sponsoring Art Talks, Skill Building Workshops, and Live Painting. Supporting memberships are $35. The Cooperative Gallery is located at 213 State St. Binghamton NY and website is www.cooperativegallery.com and on Facebook and Instagram.