"If you build it, fairies will come!"
We'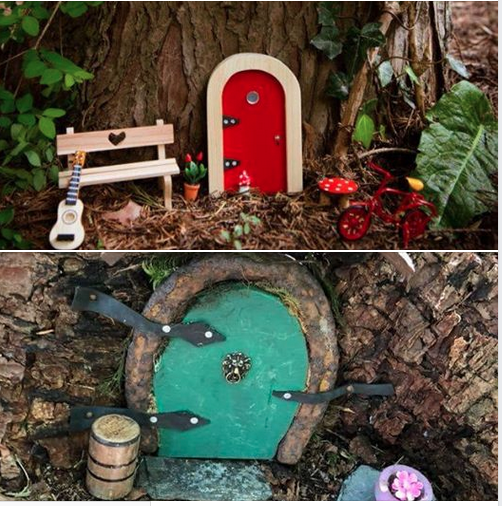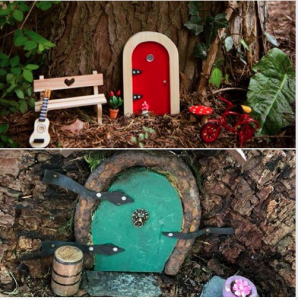 re currently looking for local artists (expert or novice), aka: Builders, with a tendency for the whimsical, who would like to participate in the first ever Broome County Fairy Door Trail! Our fairies need some help getting Tour Ready! (June 1st)
Broome County Fairy Doors is a celebration of both local art and all things magical! No matter how old and jaded you might feel, there's something endlessly fascinating and charming about the idea of wee little folk living behind tiny doors. The search for tiny fairy doors will give families in Broome County an exciting chance to explore their community in a unique way.
We're also looking for businesses, groups and/or individuals as Fairy Door Real Estate Agents. The fee is $50, which will be your contribution towards promotional and printing costs.
We would like to see a variety of Fairy Doors using a colorful array of materials, architectural styles, and fairy resourcefulness with 'borrowed' objects, giving the young and young at heart a glimpse into these one-of-a-kind magical fairy worlds. Imagine the excitement of peeking through a door or window and spotting a fairy living room, flower shop, kitchen, or perhaps even a fairy itself!
What size do the fairy doors need to be?
A typical fairy door size would be similar to that of a dollhouse door (approximately 6 to 8 inches tall), a fairy window could be 3 inches or so depending on architectural style. So, when thinking of the scale for your creation, think in dollhouse scale.
Will the doors be inside or outside?
This will depend on what you prefer. Some outside doors may get weathered or damaged over time, so an inside door would be nice for some locations and will help draw customers into businesses. For any 'outside' doors, you may also be required to adhere to the historical or other location guidelines/laws, when painting and decorating your fairy doors!
When do the doors need to be completed?
All doors need to be completed by May 1, 2019. This will give us ample time to take photographs for our Tour Maps and promotional materials.
Do I need to install the fairy doors?
Yes, Artists (or sponsors) must install their fairy doors at their locations on May 31, 2019 , the day prior to the event, so that they are not revealed to the public before the launch day.
Please also keep accessibility in mind when choosing a location & placing your Fairy Door.
Fairy Relations Gathering Space for Builders (artists) and Real Estate Agents (Sponsors):