WBDY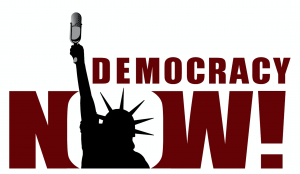 – LP (99.5FM) is proud to announce the addition of Democracy Now's live 8am broadcast to our daily line of arts, culture, and public affairs programming! This will make WBDY-LP the only station in the Broome County area to carry the award-winning independent news program.
As you may have heard, due to changes in WSKG and WSQX's programming, Democracy Now will no longer air in the Binghamton listening area live at 8:00 AM on public radio.
Democracy Now! is the leading independent, daily news program in the country. In this time of media consolidation and the two-party's talking points, Democracy Now adds diverse voices and perspectives to national debates, and provides global context for our most pressing national issues. It's one of the few news programs to consistently question militarism and imperialism, covers climate change, and provides on-the-ground reporting of social movements.
Voices not often heard on other U.S. media are regularly featured on Democracy Now, including independent and international journalists; ordinary people affected by government policy, whether in the U.S. or around the world; grassroots leaders, artists, academics and independent analysts.
The daily live one-hour program combines the cutting edge of a breaking news program and the magazine format that allows for extended discussions and debates.
WBDY-LP has aired Democracy Now weekdays at 4:00 PM for the past year. In order to make this vital news program more available to our area's listeners,, WBDY-LP began broadcasting Democracy Now live at 8:00 AM in addition to our current afternoon re-broadcast at 4:00 PM. Other program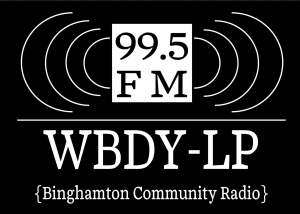 ming changes will follow as a result. For example, the Bundy Radio Hour will move to 9:00 AM and still be heard again at 6:00 PM every weekday. We ask you to bear with us as we adjust our broadcast schedule, and check our website for updates.
Although we've been operating for over a year, WBDY-LP is a small station with a limited staff and budget. If you feel, as we do, that Democracy Now is important to you and our community, we ask that you become a member of WBDY-LP through Patreon.com or by donating directly to the Bundy Museum of History and Art.
The only way we can continue to ensure that Democracy Now and programs like it remain available to our community is with your financial support. Donations will also go to support streaming (coming soon!), hiring staff and hosts, and live performances.
And check out our full schedule here.