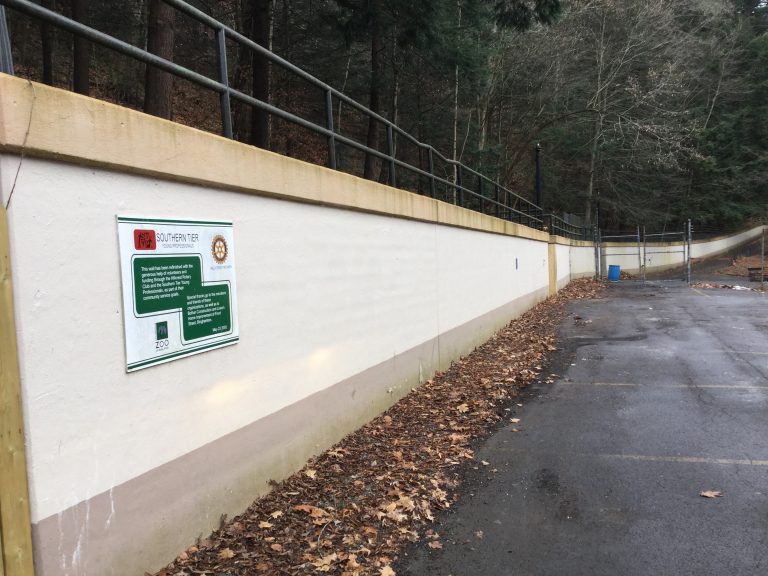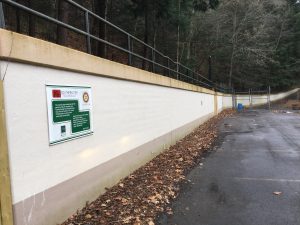 In a collaboration with the Ross Park Zoo, eight artists with the Dept of Public Art are painting a Parade of Animals along the wall leading to the entrance to the Zoo. Artists submitted designs in August based on animals that are in Zoo's collection and 8 designs were chosen. They will prep Sept 18-19th and will be painting Sunday Sept. 20th from 11 am to 3 pm.
DPA is looking for a few volunteers to help with set up and clean up and possibly some assistance with painting.  And we always welcome visitors to cheer the artists on.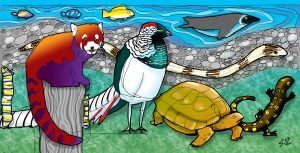 In addition, Susan Champeny,  master muralist and frequent contributor to DPA projects, was commissioned to create a banner for the chain link fence at the entrance. Susan said, "I tried to represent as many of the creature "kingdoms" as possible, mammals, birds, reptiles, amphibians, fish, insects, 8 total." She is sending it from her home in Hawaii and we hope to get it by the weekend to install it.
Due to COVID precautions DPA is unable to paint upcycled cardboard with children and are not able to have bands as DPA usually has at Mural Fest.
The project has been funded by the Chenango County Arts Council with a Decentralization Grant made possible by the New York State Council on the Arts with the support of Governor Andrew Cuomo and the NYS Legislature.