A Farm Share is a way to get fresh vegetables and to support the local farmers that grow them. Win Win!
Each week during the season you will get a bag of vegetables including how to cook and store them. VINES, which will have its 20th community garden this year also has an urban farm and hires young people in the summer, teaching them how to garden, sell their produce, and work with others.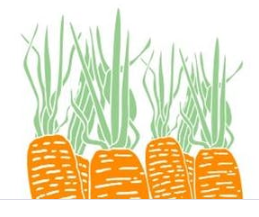 Pick up weekly or bi-weekly
Same time and location each week
Choose from 3 local farms
Flexible sizes and payment plans
VINES proudly accepts EBT/SNAP benefits
Weekly member education so that you know what is in your share and how to store and cook what you're getting!
Please feel free to contact Farm Share Program Manager Alice Caroompas with any questions farmshare@vinesgardens.org 607-238-3522 (call or text!)