Exterminator: A Horse Celebrated in the Arts
June 1, 2018 @ 6:00 pm

-

9:00 pm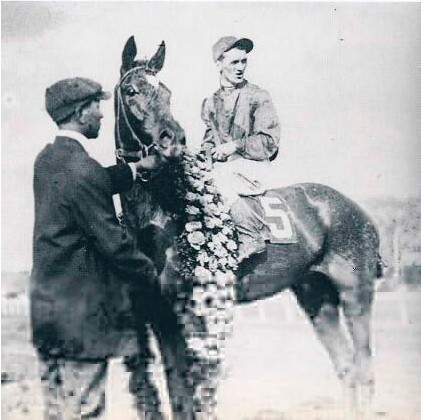 Exterminator Extravaganza!
Broome County Arts Council Call For Artists!
June 1, 2018 (First Friday), 6-9pm
Visual Art Submissions Due: May 21-25
Literary and Musical submissions Due: May 14-25
Celebrate a proud moment in Binghamton's history with your art. This year is the 100th anniversary of Willis Sharpe Kilmer's wonder horse Exterminator winning the Kentucky Derby. The Broome County Arts Council with its Exterminator Extravaganza is encouraging an artistic celebration of his victory and his life by calling on all visual artists, literary artists and musicians to create work inspired by Exterminator's history. All work will be displayed for the month of June beginning with an artists' reception open to the public on June's First Friday Arts Walk. A few pieces will be selected to hang in the Legislative Chambers of the Broome County Office Building.
On May 11, 1918, a horse they called "Old Bones' and the "Galloping Hat Rack" because he was so ugly, surprised everyone and endeared himself to the American public by beating out the favorite and winning the Kentucky Derby at 30-1 odds. After his successful racing career was over he spent his final years at Kilmer's stable on Riverside Drive in Binghamton. On May 30th his birthday, children were invited to celebrate with him by taking a ride on his back or feeding his companion, a Shetland pony called "Peanuts".
For the Exterminator Extravaganza Visual artists are called on to use any visual medium ( painting, mixed media, collage, digital art, photography, video, animation, graphic novel, sculpture ) to capture or portray the essence of Exterminator, his story or the events of his life. The work may be literal, but does not have to be.
Literary artists are encouraged to create a poem, short story, children's story, short play, essay, script, memoir or interview with a person who remembers seeing Exterminator.
Musicians are encouraged to create and record a piece of music ( folk song, ballad, rap, etc.) inspired by Exterminator.
Written work and music should be submitted to the arts council office from May 14-May 23. Visual art should be submitted from May 21-May 25
For more information call the Broome County Arts Council (607) 723-4620 or go to:
Broome County Arts Council website