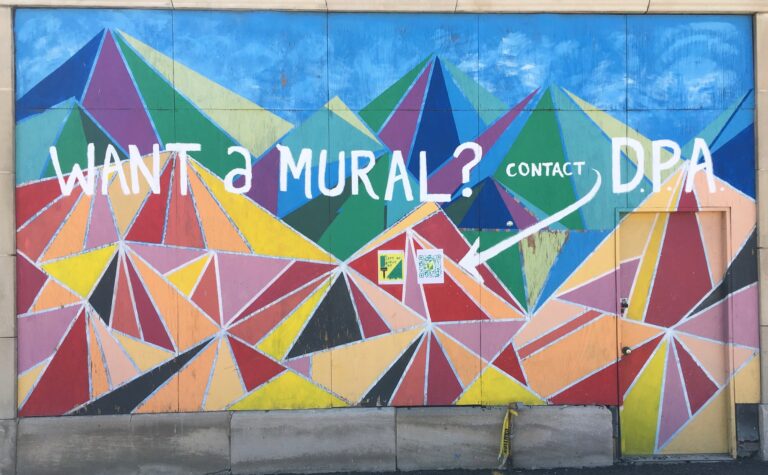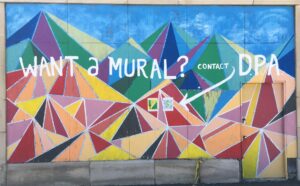 The Dept. of Public Art is looking for boarded up buildings to design and paint temporary murals for each site. Depending on the size there may be opportunities for artists to paint 3-5 projects.  "We need permission from property owners to place murals on their building, but there is no other charge," according to Peg Johnston.
In addition, a Brooklyn muralist, the Subway Doodle,  has offered to do a small mural in Binghamton.Subway Doodle is a multimedia artist known for blending illustration and photography to create imaginative depictions of New York City. He has painted murals around the world.
The Dept. of Public Art is a volunteer organization that promotes and produces public art in our area. DPA has a program called "Blight is our Canvas" where DPA offers free murals for boarded up buildings as a way to bring color and visual interest to downtown areas and hopefully bring attention to the building. "This year we have a small grant to design, paint, and install murals for particular buildings. We would design the mural for the exact location and dimensions," said Johnston. The grant will pay stipends for the artists. The mural panels are temporary art, and DPA will recycle them to other locations if possible, although several locations have kept them up for years. DPA will apply a preservative to protect the art from the environmental elements.

Attached is a Panel Installation Projects_Update_2022 detailing several projects DPA has done previously which range from single panels to larger murals. Contact deptofpublicart@gmail.com with suggestions of sites or to request a mural.