In response to Friday's Supreme Court decision overturning Roe V Wade, the decision in 1973 that decriminalized abortion in all 50 states. Now each state can criminalize or restrict abortion any way they want, and several states have instantly outlawed abortion, with pre-existing "trigger laws" that take effect instantly. Clinics report that abortion patients in their waiting rooms could not get an abortion after the decision was released.
In Binghamton, Southern Tier Women's Health Services, the local abortion clinic, reported their readiness to see patients from other states and offer financial assistance if need be. (see statement in related post).
Three rallies happened locally in the aftermath.
After a rally of nearly 300 shutdown traffic in downtown Binghamton Friday night, and a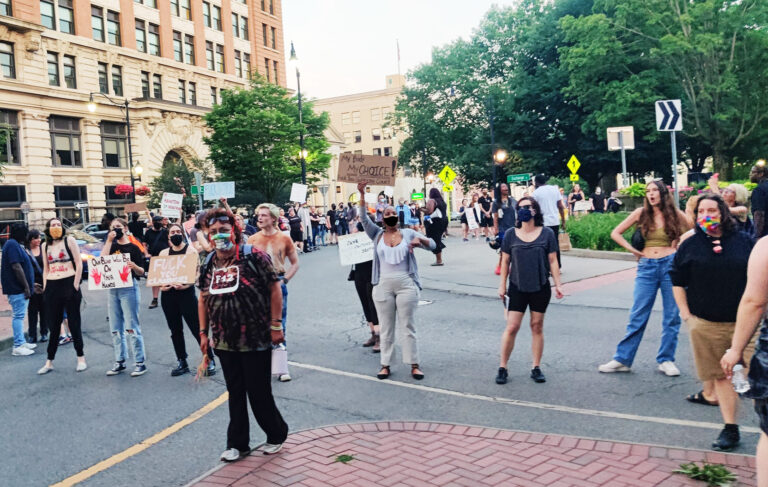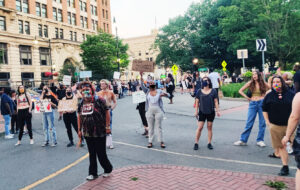 with about 100 people took place outside the Federal Courthouse on Saturday, Binghamton residents are once again poised to take to the streets in support of Reproductive Rights.
WHAT: Reproductive Rights Rally #Round3
WHERE: 124 Hawley St, Binghamton
WHEN: Monday, 6/27 @ 3pm
The next rally is planned for
Monday, June 27th @ 3pm across from the Family Planning of South Central New York (124 Hawley).
This event is meant to highlight existing reproductive resources in the Binghamton community, and also organize residents newly galvanized by the decision to overturn Roe.
The focus of these demonstrations so far has been geared towards combating reproductive rights issues that exist in "progressive" states like New York—where parents still struggle to access abortion and other reproductive resources, as well as find affordable housing, food, and childcare for their children.
Attendees are encouraged to reach out to existing organizations in the community doing the work to combat systemic obstacles to family planning in New York.
Spread the word! #RestoreRoe
Photo Provided.