LUMA 2022 FEATURES RECORD-BREAKING 4 ARTIST DEBUTS: UPDATE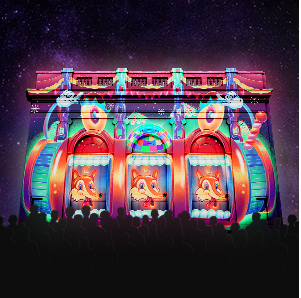 Despite continuing post-pandemic challenges, LUMA is determined to continue featuring bold, innovative works from both long-time festival partners and emerging artists. LUMA's core this year is comprised of 7 major features including 4 artists that have never appeared at the festival before.
The Kickstarter drive that funds LUMA made its goal of $35,000 thanks to local support.
For more info and pictures of the new features, click here.
To see the map of presentations go here.