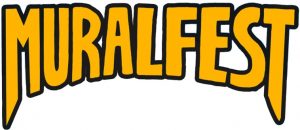 The Dept of Public Art and CARES (Community Advocates Restoring Educational Standards) are partnering this year to sponsor a day of fun for Binghamton's  Northside Neighborhood. CARES is offering a Backpack Giveaway, courtesy of the City of Binghamton, and free ice cream at the event from 2-4. "Any child enrolled in the Binghamton City School District is eligible to receive a free backpack filled with school supplies to help start the school year."   DPA will present live bands playing music from 12-4, a Box City for kids and live painting and other activities.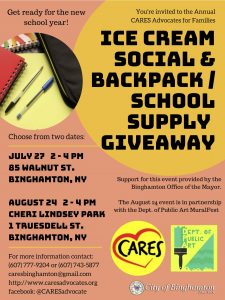 Opportunities for Artists and Volunteers
DPA has a few opportunities for experienced artists to design murals for an installation at Theodore Roosevelt School with a theme of "kindness." These murals will be on a fabric banner 4′ X 7′. Interested artists should submit a sketch with some indication of colors to deptofpublicart@gmail.com before August 11th. Artists must be able to outline image, choose paint colors (we have paint), participate in live painting at Mural Fest, and do final touch up as needed.  There will be a stipend of $400 per panel awarded.
As always, Mural Fest needs volunteers to help paint the banner murals– adults and teens with some artistic ability. And we will need a volunteer crew for the Underpass Mural as well. Please use the contact form to sign up or indicate your willingness to participate.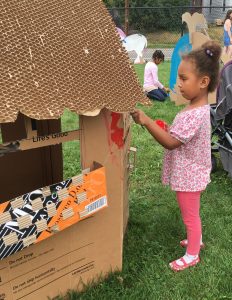 Volunteers are the backbone of Mural Fest, to paint, to help children paint cardboard animals and the Box City. We especially need reliable paint "baristas" to hand out paint to children and adults and various paint related jobs. And, please, to help set up and clean up. Please use this form to sign up for a shift.
Cardboard Upcycling for Kids
It is now a tradition to create a Box City for children to paint, and this year is no exception. Each year we also create animals out of cardboard for kids to decorate. A cardboard upcycling workshop will be held on two consecutive Sundays, Aug. 4 and Aug 11th from 12-3 pm at the Cooperative Gallery 213 State St. in Binghamton. No experience necessary, but if you want to get creative this is your place. (Note: working with sharp knives; releases must be given.) Please use this form to sign up.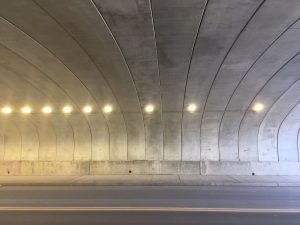 The Dept of Public Art (DPA) is also planning a major mural installation for the underpass on Chenango St. near Cheri Lindsey Park this summer/fall. The majority of the space will be a stenciled pattern of sculptural flowers with various figures and doors that will need to be designed. We are looking for high quality experienced artists who can paint in a realistic style. The theme is Healthy Lifestyles. Stipends are available. Please contact us with samples of your work at deptofpublicart@gmail.com. No firm deadline has yet been established, but please let us know of your interest soon.  We will have a meeting to discuss on Monday July 29th at 7 pm at Cheri Lindsey Park (rain location: Cooperative Gallery 213 State St. Binghamton).
Funding Needed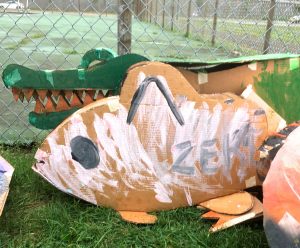 DPA has funding from the Community Foundation of SCNY, the United Way, Broome County Hotel/Motel, and a decentralization grant from NYS Council on the Arts/ Chenango Co.
DPA must raise an additional $6500 to cover the cost of these activities. Your tax deductible donation will help. Use this link to donate to our fiscal sponsor, Ctr for Gender, Art, & Culture for use by DPA. Thank you for your support of public art and the artists of tomorrow!