Originally posted on Facebook  by Joshua Bernard
Reprinted here by permission.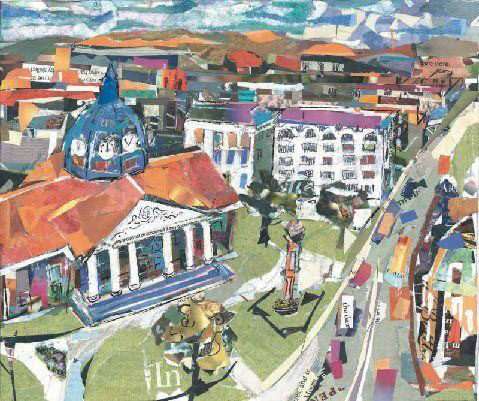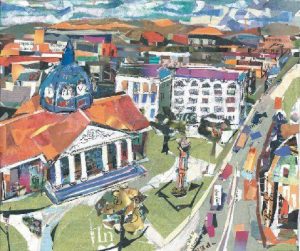 I'm going to say something. I'm only going to say it once. And it's something I've avoided spelling out directly for a really long time:
If you're from Binghamton. If you live in Binghamton. If you've spent time in Binghamton: You need to stop bashing Binghamton. Right. Frickin. Now… Seriously.
Let me tell you why. So this is my 12th year living in Binghamton. I'll tell you what I found when I moved here in 2006–for real: A downtown renaissance. Yes. A vibrant young professional community. A blossoming art scene. A kick-ass hockey team. 5 theater companies. A thriving opera. A quirky, fun Double-A baseball team. A top notch orchestra. An energetic mayor. A world-class university. An exploding restaurant scene.
Now, just to give you a little context: I grew up in Bergen County, New Jersey–just across the Hudson River from NYC–widely considered one of the most vibrant suburbs in the nation.
On a quiet night, it took about 20 minutes to get from my house to a Broadway Theater. It took me less time to get to MetLife Stadium to see the Giants play than it takes you to get through one 15 minute segment of Grey's Anatomy. So I'm not coming from a place of cultural deprivation.
And I love it here. I'm not talking about Bergen County. I'm talking about Broome County. I could be back home in Bergen in a second. I have no interest.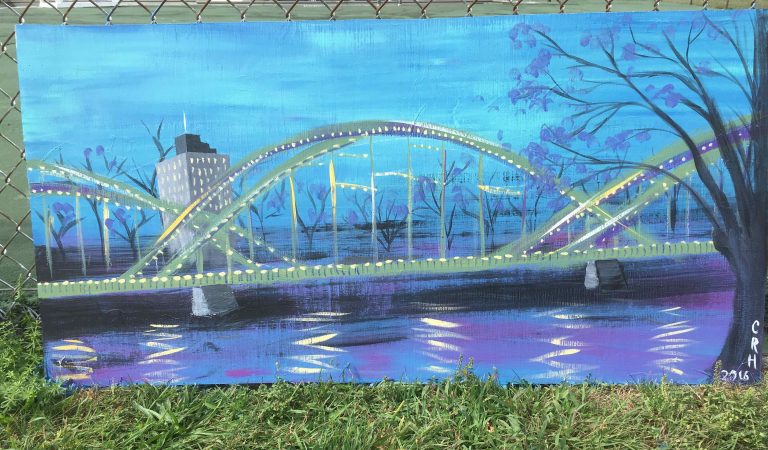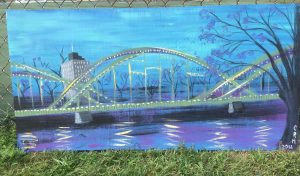 But what I see over and over is a complete lack of perspective on the part of Broome County residents. We complain that downtown is unsafe–it isn't. We complain it's hard to find parking–it isn't. We complain there's nothing to do in town—there's plenty.
Are there problems? Sure. We have the exact same problems you find in every rust belt city in America. Higher unemployment. Higher rates of depression. Lower high school graduation. These are very legitimate concerns. And they need to be addressed. And if we work together, they can be addressed.
But what's most important–what comes first–is that you stop imagining that you live in some kind of twilight zone hellhole: you don't. You live in a pretty neat place–one that's got a lot going for it if you're willing to acknowledge its strengths. Take it from someone who's lived all over the country.
Here's the reality: Every time you say something positive about our community online, it increases the chances that someone is going to move to town who improves the lives of all of us. I know this because *I* moved to town because of a bunch of people who told *me* positive things about the community. (I'll leave it to you to decide whether or not my presence is a net positive.) That new resident might start a boutique shoe shop. Or a downtown grocery store. Or the next IBM.
Meanwhile, every time you say something negative about our community online, it decreases the chances that someone is going to move to town who improves the lives of all of us. It's that simple. You, personally, control the fate of Binghamton. That's not an exaggeration. That's not a pep talk. It's real life.
That's the secret: If you've got 50 friends on Facebook. 500 followers on Twitter. 1000 instagram fans. If you've got 10 old buddies you call up once a year on the phone to chat. Truly, nobody cares what Business Insider or NewYorkUp or the Post think about Binghamton. Those are just self-serving media echo chambers. This city's reputation is built by you–what you post on your social media feed: that creates the reality. Seriously. I promise that if everyone reading this becomes a rabid defender of Binghamton, you'd stop seeing this city on negative top ten lists inside of a year.
Why should you believe me? Because this is what I do. I helped found Binghamton Restaurant Week. I co-created Masquerade in the Mansion. Martini Walk–that was me. I hosted mornings on Star 105.7 and Afternoons on Wild 104. Created the Binghamton Wine and Tapas Tour. LUMA Projection Arts Festival. There were a lot of other people involved, but I had a big hand in them all. I make people like things for a living. I don't say this to impress you: maybe you hate all of those things. But people show up. They show up in large numbers. And people will show up to live in Binghamton–**IF** if you tell them why you love it here. That's the secret sauce.
That's all it takes: For you to stop posting the BS listicle some douchebag at BuzzFeed put together claiming Binghamton is one of the top ten most boring towns in America. He's never been to Binghamton. He doesn't know anybody in Binghamton. He could give two f*s about Binghamton. He probably got rejected from Binghamton University, had to settle for SUNY Stony Brook, and has a bug up his ass about Binghamton. This dude is basically paid by the click. And you're helping him make bank by screwing up the reputation of your own home town.
So here's what we're all going to do, starting NOW: we're going to stop it. Make a resolution that beginning today, you're not going to post snide comments on WBNG's Facebook page; you're not going to share some local crime story (that could have happened in any city) and post 'only in Binghamton'. You're not going to spread the nasty. You're going to take responsibility for what you put out into the world.
And maybe, just maybe, you're going to find something positive to say about this place–this place you may well live in for the rest of your life; the place to which your fortunes are personally tied. You're going to accept that your perception creates your reality–and eventually, the reality of us all. We're all going to work together and make this the best damn Binghamton it can be.
And once we've all done that, I'll get off my damn soapbox.