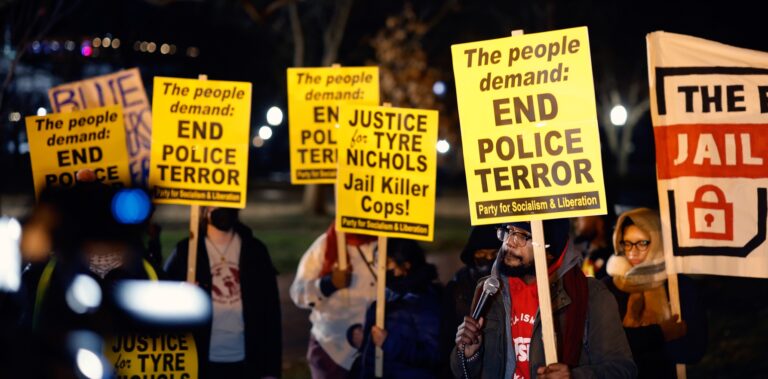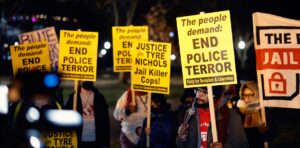 BINGHAMTON—On January 1st, Binghamton Police Officer Brad Kaczynski was captured kneeling on the neck of a Black man who was face down and in handcuffs, as onlookers begged him to stop. His actions remain under investigation by the Binghamton Police Department, as well as the NYS Attorney General.
Exactly one week after Kaczynski's brutal assault, Tyre Nichols was fatally beaten by a half dozen Memphis Police Officers known as the "Scorpion Unit"—succumbing to his injuries in the days to follow. Both incidents were captured on cell phone and body cam footage. Both incidents stemmed from officers using illegal and brutal tactics to terrorize members of their respective communities.
Only one of these men lived to tell their story.
In the aftermath, residents and organizations in the Binghamton area have staged a series of protests and demonstrations calling for the immediate termination of Kaczynski, along with the dismissal of all charges imposed on Kaczynski's victim during the ensuing cover-up.
On Wednesday, Feb 1st—the start of Black History Month—community members are once again gathering to voice their outrage and highlight the injustices that have unfolded in New York's Southern Tier and across the country. They intend to leverage their collective power to attain justice for the victims and their families, as well as condemn the ongoing surge of police violence plaguing the nation.
This most recent action is set to take place at the bustling Wegmans Plaza in Johnson City, NY, directly across from Oakdale Mall Shopping Center. For locals who are unaware or indifferent to the recent string of injustices at the hands of law enforcement, this location provides a unique opportunity to further raise the profile of these incidents.
Historically, Wegmans has been highly supportive and cooperative with the Johnson City Police Department, despite their repeated abuse of community members and activists in recent years. In 2020, Wegmans released a statement following a protest in Rochester stating, "We stand with the Black community in condemning racial injustice of any kind, and reiterate we have zero tolerance for racial discrimination at Wegmans." This statement will be put to the test on the first day of Black History Month, as residents of all races gather at their Johnson City location to demand justice for all.
Details of the planned action are as follows:
• Wednesday, Feb 1st
• 7pm EST
• Wegmans Supermarket, 650 Harry L Drive, Johnson City, NY
• Wear COVID masks and dark clothing
• Signs and banners encouraged
#JusticeForTyre // #JusticeForHamail