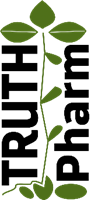 The following is a media release from Truth Pharm

The People's Protection Plan Coalition Respond to Jason Garnar's
"Tough on Crime" Rhetoric
Update:
July 29, 2020
(Binghamton, NY) On Friday, July 24th, 2020, representatives of the People's Protection Plan Coalition, a multi-county partnership spanning the Southern Tier, held a press conference on the Broome County Courthouse steps, denouncing the criminally unjust legislative package proposed by the New York State Sheriffs' Association in a July 15 press conference by the sheriffs of Broome, Tioga, Chenango, Delaware, and Cortland counties. This was followed by our first rally this past Sunday, July 26 where a few hundred people braved the sweltering heat to stand with us.
This multi-county coalition was formed to unite the people and stand in solidarity with our friends and neighbors across 5 different counties as a start. We know that we are stronger together and will continue to fight against unchecked police power that infringes on the rights of all citizens. We will not cower at any sign of escalation by law enforcement and we will make sure that all voices are heard.
The PPP Coalition insists that the proposed reforms present an immediate threat to the safety and civil rights of all residents living in New York State. Under the guise of promoting officer safety, the NYSSA's proposals would vastly expand police power, further limit oversight of police, and criminalize people who rightfully scrutinize police misconduct. Furthermore, experience teaches that the expansion of police power and erosion of public accountability proposed in this package will disproportionately harm Black communities and other oppressed peoples. It is no coincidence that the NYSSA's extreme measures have been proposed in direct response to the nationwide movement demanding justice, dignity, and respect for Black lives.
Already, no fewer than seven bills designed to implement the NYSSA's repressive proposals have been introduced in the New York State Senate. Therefore, the People's Protection Plan Coalition is once again calling on residents all across the Southern Tier to stand up and fight against these legislative attacks on citizen safety, civil rights, police accountability, and Black lives, and to insist on shifting funding away from law enforcement towards collective resources meeting community needs related to housing, healthcare, mental health and substance use, education, food justice, and the like.
The situation is dire, and the need for solidarity and action is urgent. We must never forget that the people have the power to resist. We ask that lovers of justice and advocates of Black liberation across the Southern Tier join the People's Protection Plan Rally Tour, already in progress:
Chenango County: Courthouse Square, Norwich – Wednesday July 29th at 6pm
Delaware County: Delaware County Jail, Delhi – Thursday July 30th at 6pm
Tioga County: County Courthouse, Owego – Friday July 31st at 4pm
Cortland County: County Courthouse, Cortland – Saturday August 1st at 12pm
Chemung, to be announced
Albany, to be announced
Tompkins, to be announced
Otsego, to be announced
Any other counties interested in hosting their own action to push back and introduce the People's Protection Plan are encouraged to contact the organizers.
July 27, 2020
(Binghamton, NY) On July 26th, shortly after an important rally that was held by citizens to push back against the lawlessness of police in Broome County, County Executive Jason Garnar made a statement about graffiti that was done to a Christopher Columbus statue. In his statement, he said, "Let me be perfectly clear – lawlessness will not be tolerated in Broome County and we will work to find the person who did this and bring them to justice."
Garnar's "tough on crime" statement rings hollow. He's done nothing to address the lawlessness of our Broome County Sheriff's Office, which is responsible for the deaths of numerous inmates. The taxpayers of Broome County have had to foot the bill for civil suits filed against the jail for these deaths. There is no need to seek out who was lawless in those situations since court records show that Sheriff Harder was deemed responsible by a Federal judge.
Garnar has done nothing to address the repeated failure of his Department of Social Services to follow state guidelines in support of Broome County residents facing financial ruin as a result of COVID.
Garnar has done nothing to call for accountability for the deaths of Rob Card or Thomas Husar, who both died of medical neglect in our jail in the past 18 months.
Garnar has never made a statement about police brutality in the case of a young boy with developmental disabilities being pinned to the ground by police.
Garnar has never made a statement about the unlawful arrests of peaceful protestors at a Broome County Legislature meeting. Instead, he himself signed "Annoy the Police" legislation deemed unconstitutional by legal experts at the New York Civil Liberties Union.
On July 15th, 2020, Sheriff Harder bragged at a news conference that he would not follow a recent law enacted to release the records of police misconduct. We've seen no action from Garnar on that lawlessness.
Nationally, we've seen elected officials affirm that Black Lives DO Matter. Not only through statements, but through actions. Actions such as revising legislation to ensure the safety of our communities of color. Actions such as suing federal agents for unlawful acts against protestors. Actions such as showing up to and supporting Black Lives Matter rallies and protests. Actions such as demanding accountability for police who profile and brutalize communities of color. Actions such as calling for the removal of monuments and statues commemorating racist actors from our history.
Locally, Garnar has done nothing to affirm his commitment or belief that Black Lives Matter. In fact, each of his actions show us that to him, they do not. What we need from Jason Garnar and the rest of our elected officials is an action-based commitment to protect the people of Broome County, not monuments and property.
###