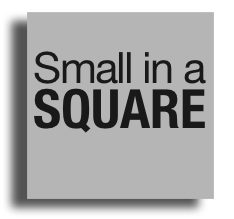 Both supporting and exhibiting member are invited to submit small works to a special show that will also raise badly needed funds for the Cooperative Gallery during the January Exhibit and Sale, "Small in a Square." According to Gallery President Karen Kuff-Demicco, "We are excited to be back exhibiting original art and we are also catching up after being closed for six months due to COVID."
The Gallery is soliciting original works of art that are small—between 4" X 4" and 8" X 8", framed or unframed. 3 D artists should comply as much as possible. Recommended prices are between $25 and $125 with 50% going to the artist and 50% as a fundraiser to the gallery. There is no limit to the number of pieces that can be submitted. Drop off will be at the end of December; First Friday is January 1st, 2021.
"We hope that many members will participate and join us in keeping local arts alive," says Kuff-Demicco. The annual Bob Johnston Photo Competition and Show, usually in January and co-sponsored by the gallery and Twin Rivers Photography Club, has been postponed due to the pandemic.
Gallery hours have been reduced to First Friday and every Saturday 11 am – 3 pm. To fight the COVID virus, the gallery limits the number of visitors at any given time and has taken all precautions: mask wearing and social distancing are required. For more information consult the gallery's website at www.cooperativegallery.com or our Facebook page at Cooperative Gallery 213.
Complete details here: small.square.final!