The Cooperative Gallery is exhibiting three of its artists' work in the month of November. Bill Gorman, photographer (and well known local actor) presents Melange a mix of "incongruous elements." Geoffrey Gould, also a photographer, displays Iceland's Natural Beauty. And Eileen Schlag, a painter in several media, offers Layers, both a technique and remembrances from travel. The exhibits run from First Friday November 5th 5- 9 pm to November 27th with regular Fridays 5- 8 pm, Saturdays 11 am to 3 pm, and by appointment with the artists. The show is also posted at the gallery's online store. A Third Thursday Art Talk will be held November 18th, 2021.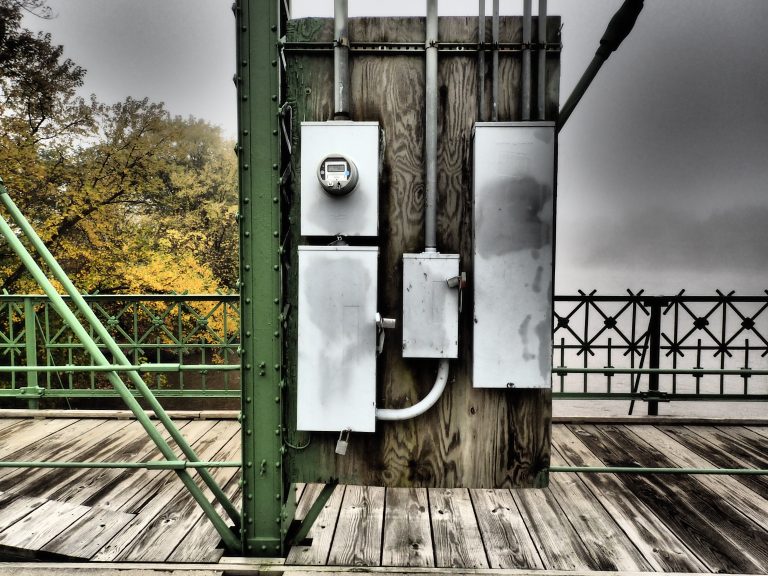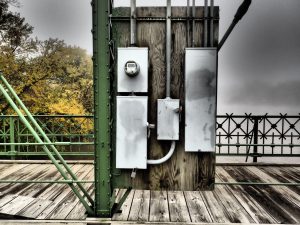 Bill Gorman "I suppose Melange would be an appropriate title as there will be work from the past: flowers, landscapes, graffiti, city scapes, and work from the present: filtered work, abstract constructions and maybe some work with QR codes to bring pieces to life, pieces that will speak to the viewer, and maybe some political work. It'll be a surprise. Maybe a little chaotic. Just like life. It may even change during the run of the show."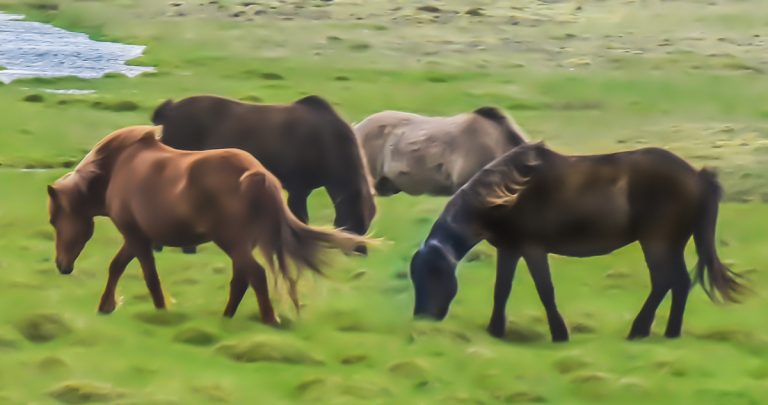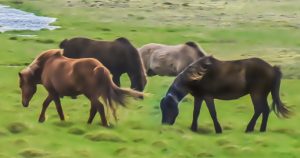 Geoff Gould "Images of Iceland typically dwell on the power of volcanic eruptions and the beauty of the Aurora Borealis. We saw neither, and the photos we took 'at speed' from moving ship or bus, lacked full sharpness. The beauty and diversity of places felt most important. Iceland's geothermal springs, steam vents and black volcanic rocks offered contrast with waterfalls and highly textured, multi-colored landscapes."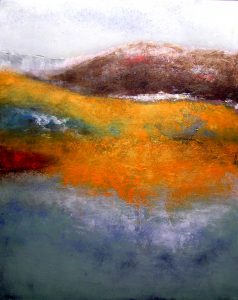 Eileen Schlag: "Working in a number of different media including oils, acrylics, collage, encaustics and printmaking, I create layers both literally and figuratively. In my latest pieces in this show, I'm using layers of oil paint and cold wax sometimes thick and sometimes thin, veils of color, which I scratch or dissolve to create texture and reveal contrasting color.
Like many artists my style has evolved from realism to one that is abstracted and introspective while still retaining a connection to the real world. My artwork depicts my journey to places both in the world and in my imagination. The images are drawn from experiences to which I have an emotional connection over time and place, through my travels in South America, Mexico, Ireland and here in rural, upstate New York and the Adirondacks."
The Cooperative Gallery has been exhibiting local artists since the year 2000 and continues to admit exhibiting and supporting members. Three new members have recently been voted in: Regina Losinger, Gulzara Tokhtamysheva and Diana Whiteman. For more information visit www.cooperativegallery.com, sign up for our weekly newsletter, or follow us on Facebook or Instagram. Upcoming shows include the All Member Holiday Show with excellent artisans and artists as well as the Bob Johnston Photography Exhibit and Competition in January 2023.