P.A.I.N., Truth Pharm, and a coalition of survivors and advocacy groups working in response to the overdose crisis are demonstrating Monday, August 9th at 11am EST outside of The United States Bankruptcy Court, 300 Quarropas St. to call out the United States justice system for allowing the billionaire Sackler Family to walk away unscathed after igniting the worst public health crisis in the history of this nation.
August 7, 2021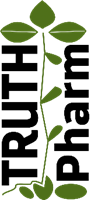 We are calling out Judge Drain's bankruptcy court for allowing the Sackler family and their accomplices to walk away with full immunity despite having caused the deaths of half a million Americans. We've lost our children, our friends, our communities and generations for decades to come. With over 800,000 lives lost to the overdose crisis, the Sacklers have brazenly played our justice system– handpicking Judge Drain, lobbying Congress, and employing ex-government officials as their lawyers who have fought ruthlessly to keep the public shut out of this process. This is proof that there are two justice systems in America– one for billionaires, and one for the rest of us.
The Sacklers bankrupted their own company by transferring billions into offshore accounts, leaving Purdue an empty carcass.  Now they have the tenacity to hold a portion of those profits hostage in exchange for their civil immunity. The Sacklers' chose Judge Robert Drain for this liberal use of corporate leniency and third party releases. He allows Purdue's battalion of lawyers to run riot and dictate every decision while they earn over 600 million dollars in fees from a "bankrupt" company. Judge Drain followed their directives, and granted impunity for an eternity– the Sacklers and over 1,000 of their friends, businesses, lawyers and heirs can never be litigated for their role in the opioid crisis now or in the future. The people will never have their day in court.
While the overdose crisis rages on, the Sackler family–the biggest Drug Cartel in America– will walk away richer than ever, with a fortune built off overdose and addiction. Our country exonerates Big Pharma giants while using the War on Drugs to incarcerate our friends and family for small drug offenses. While the Sacklers have all of their demands met by this judge, the settlement offers Personal Injury Claimants next to nothing, in many cases as little as $3,000–not even enough to cover the cost of a funeral. The settlement also allows Purdue to throw out claims from people who obtained OxyContin off prescription, despite Purdue purposefully flooding the streets with their pills.
We the people object to these proceedings. We demand accountability and the release of all documents. Judge Drain is handling the most high-profile case in the country as if it were business as usual and has prevented access or justice to those harmed by the Sacklers and Purdue Pharma. As an added bonus, the Sacklers will have their naming rights on their "charitable donations" reinstated in nine short years. But the Sacklers and Judge Drain will leave a damning legacy that can never be rewritten.
"This case is in the wrong court. None of the bankruptcy proceedings will bring justice to those who have lost their loved ones, or have suffered the mean reality of addiction. The Sacklers will never be held accountable. We want the truth of their deadly schemes revealed in full to the American public. The courts have failed us, Congress has failed us, our elected officials have failed us and the DOJ has failed us. All we have left are the people in the streets." – Nan Goldin, Artist & founder of P.A.I.N.
"We are holding this rally to ensure the public knows that we do not believe this bankruptcy settlement is leading to any measure of justice for Purdue Pharma or the Sackler family. We want our lack of satisfaction and the lack of justice to be the final headline. We are calling for not only justice here in these proceedings, but a solution to this two-part system in the United States whereby it appears that Corporations and Billionaires have a different set of laws to abide by than the rest of American citizens. Their laws grant them impunity for the most egregious acts, while the rest of American citizens suffer from the highest per capita rate of incarceration in the world." – Alexis Pleus, founder of Truth Pharm