Truth Pharm Calls on New York State Legislators to Pass Lifesaving Bills
VOTER EDUCATION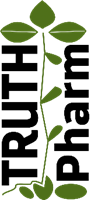 Family members and directly impacted persons from Truth Pharm, a non-profit organization from Binghamton NY, will be joined by other advocates from across New York State for a Rally and Press Conference on Tuesday May 24th, 2022 at 11am, (location: to be determined) to push New York state legislative members to pass a specific set of bills that will assist in ending the Overdose Epidemic here in NY State. Overdose Prevention Champion Assemblymember Linda Rosenthal, will attend and speak at the press conference.
We are calling on our New York State legislators to pass the below mentioned bills to help us End the Overdose Epidemic here in New York State.
The following bills are sitting in the hands of the legislative members and now is the time to Legalize these Lifesaving Tools!
A224/S603: Relates to the enactment of the Safer Consumption Services Act
*Enacts the safer consumption services act which provides for the establishment of a program to provide safe injection sites.
A612/S2524: Relates to decriminalizing the possession of buprenorphine
*Decriminalizes the possession of buprenorphine from certain crimes.
A8503/S7650: Establishes an intensive addiction and medical services integrated services pilot program
*Establishes an intensive addiction and medical services integrated services pilot program to support two three-year demonstration programs that provide intensive addiction and medical services integrated services to individuals who have significant addiction and medical issues.
A705B/S6746: Relates to the availability of buprenorphine in opioid treatment programs
*Requires facilities that provide treatment for substance use disorders to have at least one practitioner qualified to administer buprenorphine to individuals in their care with substance use disorders related to opioids.
Truth Pharm will be setting up a memorial cemetery displaying the lives of 169 New Yorkers lost to substance use related causes as a poignant reminder of the devastation of inaction. The 169 represent the amount of New York lives lost to overdose every 14 days according to data released by the CDC showing that 5,700 New Yorkers died of an overdose in 2021.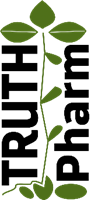 "We know based on the recent COVID19 pandemic that our lawmakers and public health agencies are capable of rapid response to public health emergencies. We are seeking a recognition that urgency is what we need for overdoses, which was declared an epidemic by the CDC 11 years ago," stated Alexis Pleus, who founded Truth Pharm after losing her son to an overdose in 2014. "We need to have all the lifesaving tools made available to us once and for all to slow the tide of overdose fatalities."