Truth Pharm Selected to Receive Creatives Rebuild NY Artist Employment Grant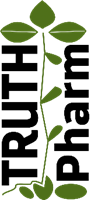 Binghamton, NY – Truth Pharm is excited to announce that they received an Artist Employment Program (AEP) grant from Creatives Rebuild New York (CRNY). Designed to support employment opportunities for artists, the program is funding 98 collaborations involving a dynamic group of 300 artists employed by community-based organizations, municipalities, and tribal governments across New York State. CRNY has awarded a total of $49.9M in funding to support artists' salaries and benefits, with an additional $11.7M in funding provided to the organizations holding employment.
"If we are to truly rebuild our amazing state, we must celebrate artists' contributions not only to the economy but to what makes us human," says Creatives Rebuild New York's Executive Director Sarah Calderon. "The incredible work being funded through CRNY's Artist Employment Program underscores the importance of direct support for both individual artists and the organizations that hold their employment."
Artists Sullivan Harris, Sammie Werkheiser, Mia Hause, Yohance Bailey, Dustin Tang Chung, Michael Rudolph, and Mick Thomas will join Truth Pharm in Broome County, New York. Through photography, videography, public art, and community workshops, the artists will work alongside staff and volunteers to provide therapeutic art making opportunities that elevate the issue of drug fatalities locally and nationwide. The grant pays the artists' salaries directly at $65,000 annually plus $9,000 in benefits. Truth Pharm is receiving $175,000 over the course of two years to support the collaboration. The total value of the grant is over $1.4 million in economic and creative development for the region.
"As an artist myself knowing the importance and power of arts in movement spaces, art has always been embedded in Truth Pharm's work. Our beautiful and artful Trail of Truth is an example of art emerging in grief and advocacy work. We are so grateful to have this team of incredible artists join us to ensure arts are prominent in our work," says Alexis Pleus, Truth Pharm's founder and Executive Director. "I also think how often we hear or read that someone lost to overdose was a creative, an artist or musician and I think there must be something to that. I believe this work will honor these creative souls the way they should be."
"We will arrange opportunities for people to share their experiences through a therapeutic process of creating artworks visible to the public, thus lessening the stigma around substance use. Accessibility will be a priority as we implement free workshops, murals and exhibitions, encouraging people to explore and reflect on their relationships with substance use, harm reduction and advocacy through artmaking," says Mia Hause, Community Arts Liaison of the team.
Artist Employment Program recipients were selected through a two-stage process by a group of twenty external peer reviewers alongside CRNY staff. From an initial pool of over 2,700 written applications, 167 were shortlisted for interviews with reviewers. To view the list of 98 Artist Employment Program participants, visit https://www.creativesrebuildny.org/participants/.
For more information about Creatives Rebuild New York's Artist Employment Program, please visit creativesrebuildny.org.
For more information about Truth Pharm, visit their website at www.truthpharm.org or email: info@truthpharm.org.