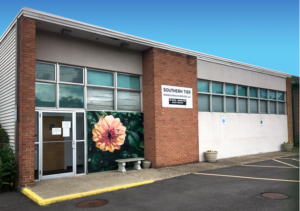 "While not a surprise, we are upset and angry about the Supreme Court's decision to overturn Roe V Wade today. Abortion is essential healthcare, and today, thousands of Americans are losing their right to easily access care that is safe and legal," stated Susan Seibold-Simpson, Executive Director of Southern Tier Women's Health Services, LLC in Vestal NY.
"New York State remains deeply committed to providing abortion care for all who request it. Here at Southern Tier Women's Services, we are moving towards expanding care up to 19 weeks from the first day of the last menstrual period. We have added a second physician to our team, Dr. Renee Mestad. Dr. Mestad and Dr. Cousins provide caring, compassionate, safe abortion procedures 2 days a week, and medication abortions are available 3 days a week or by appointment." Susan Seibold-Simpson went on to say.
"While this decision affects everyone who can get pregnant, it will disproportionately impact women of lower socioeconomic status, women of color, and adolescent women across the United States, many of whom will now have to face new challenges related to travel, childcare, and cost in order to receive abortion care," according to Peg Johnston, founder and co-owner of the clinic.
"Make no mistake, the impact of today's decision by the U.S. Supreme Court will harm millions, and fall hardest on people who already face discriminatory obstacles to health care—Black, Indigenous, and other people of color, the LGBTQI+ community, people with disabilities, people in rural areas, young people, undocumented people, and those having difficulty making ends meet. Abortions bans are racism and systemic discrimination in action," said Seibold-Simpson.
"There has been a tremendous outpouring of support from individuals wanting to demonstrate how much they value our services. Southern Tier Women's Services Access Fund helps women with fees, transportation, and logistics in getting abortion care. We are deeply grateful for all of the donations, texts, posts, and calls from across the United States that reinforce our commitment to doing this vital work." continued Peg Johnston.  Donations for the Patient Access Fund at: https://secure.actblue.com/donate/stwhsaccessfund