HOW DO YOU SILENCE A COMMUNITY?
by PEG JOHNSTON, SOUTHERN TIER WOMEN'S HEALTH SERVICES LLC AND ACTIVIST
WITH THE CENTER FOR GENDER, ART and  CULTURE.
For more information:
When one in four people experience an abortion in their lifetimes (and add in their
partners, family, and friends), how do you keep them from talking about it?
Good question! The answer is a thorough, coordinated campaign to shame people, to
deliberately spread misinformation, and sometimes to terrorize them. In short, you
stigmatize them.
First, you target the few places where you can not only get an abortion but also talk
about it. Abortion clinics, already marginalized from other healthcare are also
subject to harassment, obstruction, death threats, all of which is designed to
terrorize abortion providers.
Next, you fire up people in religious faiths to stand outside clinics and yell
"murderer!" at patients and staff without knowing or understanding the situation
that patients find themselves in. Imagine going to your doctor's office and getting
barraged by people yelling at you.
And then there is going to church which used to be a spiritually uplifting time and
now is a political organizing event.
Yes, politicians have a big role in silencing people, literally by passing laws that say
what you can say and what you can't (Federal and state gag rules mandated that
doctors must give our it false information to patients such as abortion causes breast
cancer which is not true.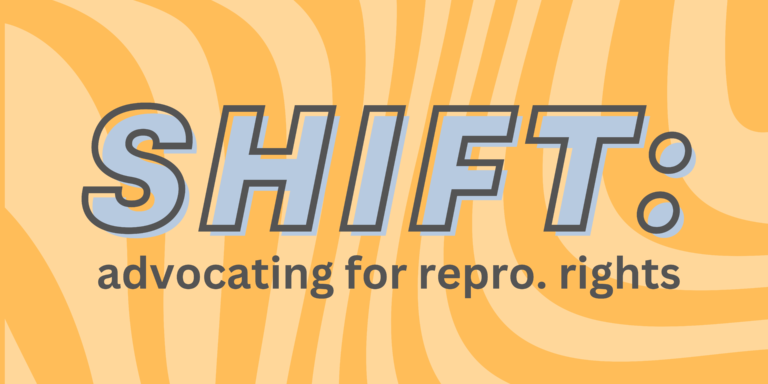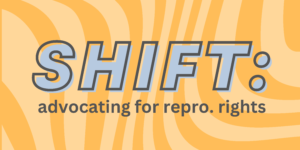 It seems that there is no safe place to talk bout abortion. Until now. On March 8 th ,
which is also International Women's Day, a new campaign will be launched to invite
concerned citizens to learn more about reproductive justice and tosupport open and
honest conversations about abortions through cultural activities such as a virtual
book club, discussion about movies, art projects, and factual how to workshops such
as Abortion 101 and "How to talk about abortion."
The campaign is called SHIFT as participants educate themselves, and practice
having conversations about abortion. Interested people can visit a landing page at
www.binghamtonbridge.org/SHIFT and sign up. Residents of Broome, Tioga,
Chenango, Otsego, and Delaware and other nearby  areas are welcome to participate in many
virtual and local activities.join here