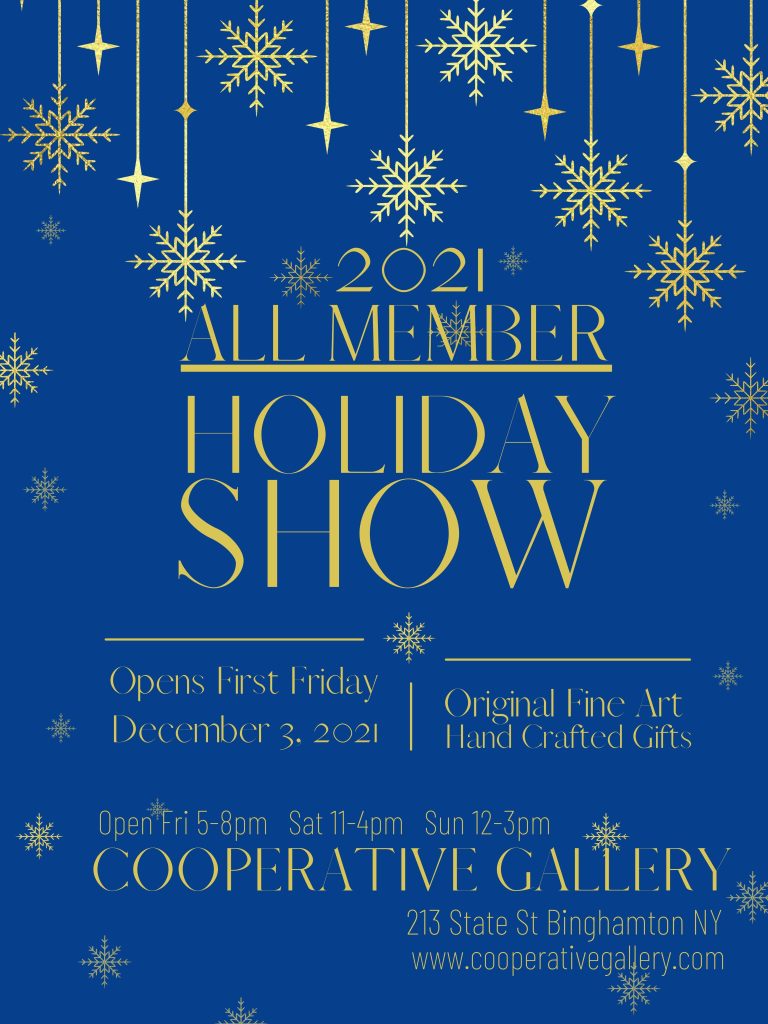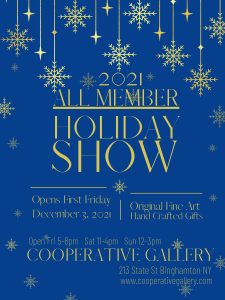 The Cooperative Gallery 213 offers entry in the annual Holiday Show for all exhibiting and supporting members. The Holiday Show runs from December 2- 19th and is open First Friday Dec. 3, 5-9 pm, other Fridays 5- 8 pm, Saturdays 11 am to 3 pm, Sundays, 12-3 pm. There will be a reception for participating artists on Thursday Dec 2nd 6-8 pm. For those who want to join the gallery as supporting members the fee is $35 per year, available online.
"Our Holiday Show brings together fine art with fine crafts, with many wonderful gifts for sale. We hope people will give the gift of art and buy local too," commented Judy Salton one of the coordinators of this year's show.
Drop off and registration is Sunday Nov. 28th 2- 5 pm and Monday Nov. 29th 4-6 pm. For more details and requirements download these pdf's: 2021 Holiday Show Supporting Member Call for Artists  and  2021 Holiday Show log-sheet.