A homegrown equity investment firm, founded by a former Binghamton University wrestler, is quietly attracting silent investors and gobbling up apartment buildings and two-family residences, illegally displacing long-term seniors and working families, and converting these properties into cash-cow student rentals.
Brock Cvijanovich, who also uses the name Brock Orion, has been a key player in KOMANAGE, a property management firm that specializes in student housing. Brock is also a founding partner of Equity Venture Realty, which describes itself as "Binghamton's premier investment property brokerage."
In April and June of this year, Brock purchased a number of rental properties (on behalf of whom it's impossible to know based on public, online documents), including 101 Murray Street, 11 North Street, 97 Oak Street, and the six-floor apartment building at 99 Oak Street.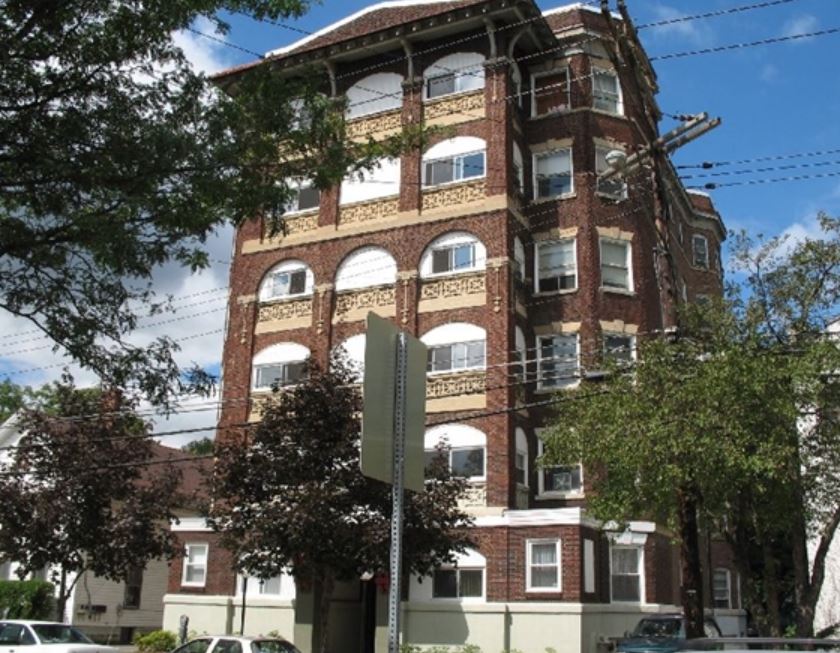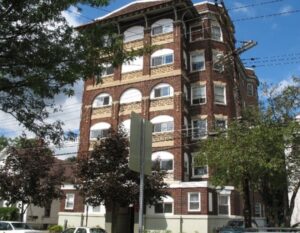 The purchase prices were significantly higher than the assessments as established by the City (which haven't been updated citywide since 1993—almost 30 years!). For example, 99 Oak Street is assessed at $230,000 but Brock and his army of silent investors purchased the apartment building for $1.25 million.
Why? Because student housing in Binghamton is an extremely lucrative enterprise, thanks to inaction (and complicity) by local leaders over the last eight years.
This trend of institutional investors buying up affordable rental properties and converting them to student rentals is causing significant harm to our residents and lasting damage to our neighborhoods.
According to multiple residents at the Oak properties, Brock has sent a representative in the last two weeks to verbally notify all tenants at the Oak properties that they must leave by October 17.
That's illegal. In New York State, an eviction of a tenant is lawful only if an owner has brought a court proceeding and obtained a judgment of possession from the court.
Brock is also moving residents within the six-floor building at 99 Oak Street, which has no operable elevator, and increasing their rents. That too is illegal based on NYS law without advanced notice in writing (and increases are delayed the longer a person has lived there).
Of the four 1BR units in 97 Oak Street, two are the homes for seniors with mobility issues and have been living there for at least five years. All four tenants pay $565 a month in rent, and have been told they need to vacate within 30 days.
See, Brock and his team have profit goals to meet, so displacement is top order to allow for conversion into a cash cow that generates bank by the bed.
In fact, Brock's team is already listing the property at 97 Oak Street as a 6-BR student rental property, $695 / bed, available June 2023.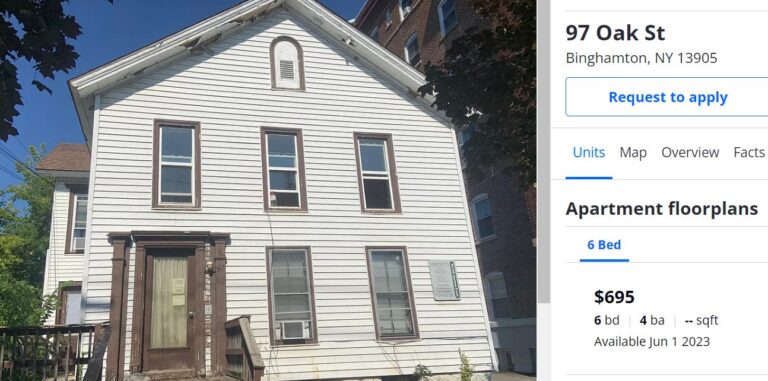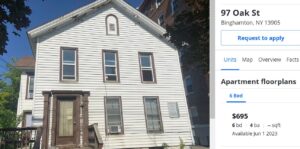 The change will please investors for sure. In its current state, as an affordable rental property with four 1-BR units, the maximum rental revenue (100% occupancy for 12 months) is $27,120 a year. The planned conversion to a 6-BR student rental will generate Brock's investors a maximum annual revenue of just over $50,000. Seniors on limited-incomes with serious mobility issues be damned.
And the little cherry on Brock's cash cow sundae? Because Binghamton leaders refuse to carry-out a citywide revaluation, the tax bill for Brock's investors for 97 Oak will be pennies. The City has the property assessed at $24,000. Yeah, it's so unbelievable I need to provide a picture.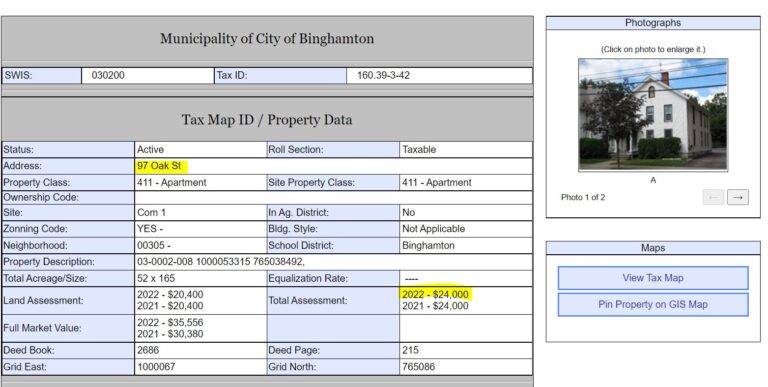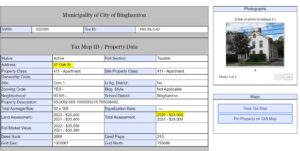 What can you do? Well, for starters, feel free to let Brock know how you feel about his predatory actions that are displacing  vulnerable residents to generate a windfall for his secret pool of investors.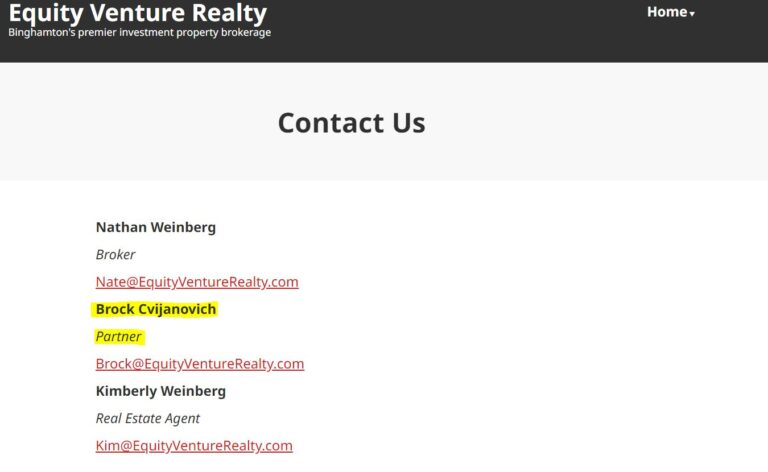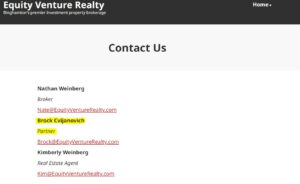 Also, reach out to your Councilmember and the Mayor's Office. They enable all of this, and refuse to take any meaningful steps toward slowing down this trend of investors cannibalizing our housing choices in pursuit of massive profits.
Binghamton City Council Page and Contact Information:
Binghamton Mayor Jared Kraham Page and Contact Information:
At the very least, shouldn't we know if any of our elected officials are silent investors in Brock's firm or other equity investment firms, happily extracting sizable annual returns from our local housing market as residents are harmed?
I think so, which is why for more than three years I've been advocating for the City to adopt the same Financial Disclosure requirements employed by Broome County. GOP City Council members, particularly Tom Scanlon, and the former administration buried this proposal and refused to even discuss it. Even more disappointing, the City Council Democrats won't even fight for it.
Finally, if you want to be active in support of vulnerable residents facing illegal evictions and help organize around housing justice in the Binghamton area, check out the Facebook pages of Binghamton Tenants Union and Stakeholders of Broome County. These folks are the real deal, and building a supportive community around the vision of a more just future.
Final Note
And let's not forget that Brock's equity investment firm is who purchased 162 Chapin from former Mayor Rich David, who secretly purchased the property using an LLC during his second term, breaking his promise to voters that he wouldn't purchase any investment property while serving as mayor. Brock bought the 20-unit affordable rental property from Rich David in October 2020 for $590,000, upgraded 8 of the 20 units, jacked up the rents, displaced vulnerable residents, and then within a year, listed the property for sale by Equity Venture Realty for $1,249,000.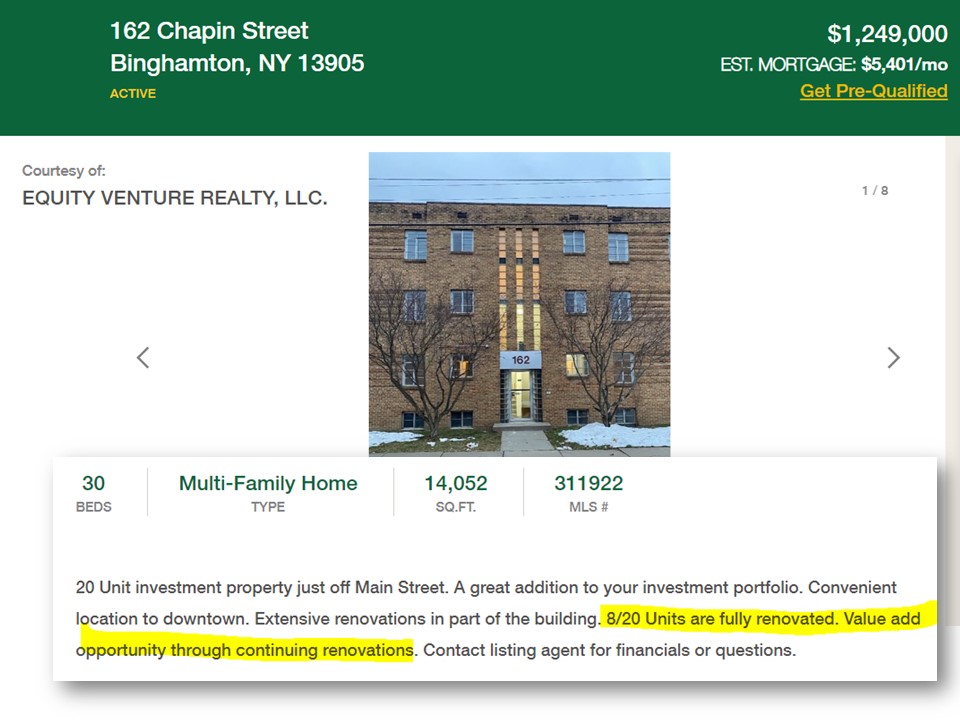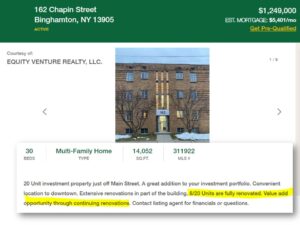 The full story of 162 Chapin was reported here at The Bridge in September 2021, and can be found here.
---
Tarik Abdelazim served as Binghamton's Director of Planning, Housing, and Community Development from 2010-2013 under former Mayor Matt Ryan, and since then, has been serving for a national nonprofit that helps communities address vacant and abandoned properties and advance equitable housing and neighborhood development policies. Tarik also serves as a board member for the Broome County Land Bank. The opinions and ideas expressed in this article are his and his alone, and shared in his civic capacity as a passionate advocate for housing justice.